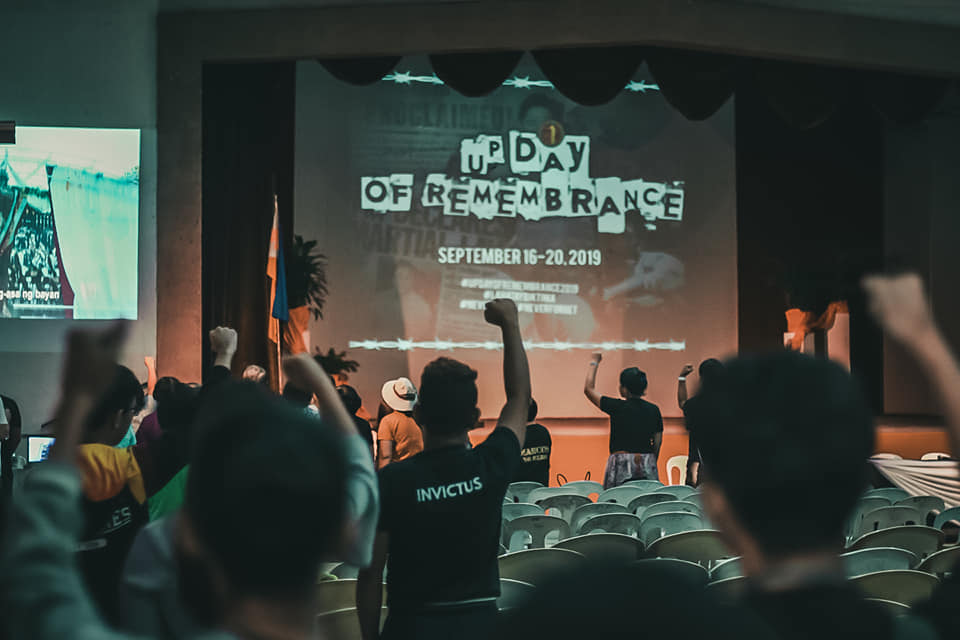 The University of the Philippines Visayas commemorated the declaration of Martial Law during the day of Remembrance on September 20, 2019.
The event was intended to never forget the abuses during one of the darkest years in the country. It also let the students know about the atrocities of the martial law during the Marcos' Regime. A showing of the film documentary "Lakad Gunita sa Pamantasang Hirang" that recounted how the Diliman Commune and how UP fared during the First Quarter Storm or during the period of civil unrest in the country.
Martial Law victims, Prof. Rosario Asong, Atty. Elias Guiloreza, and Ms. Azucena Pestaño recounted their experiences while in detention as political prisoners.  Mr. Elgin Glenn Salomon  also presented his research on the current martial law declaration in comparison to that of Marcos.  They also answered questions from the audience as they caution the audience not to allow it to happen again.
This is the 2nd year that UP is commemorating the Day of Remembrance. Martial law victims came to attend the activity together students from nearby universities and UP Visayas. Four martial law-themed films were also shown throughout the afternoon on September 20.
From Sept. 16, student groups organized activities to commemorate Martial Law which was capped by the mobilization of various student groups at the Sunburst Park in Iloilo City on September 20, 2019.
UPV's Day of Remembrance was chaired by Prof. Brian Ventura and was coordinated by the Information and Publications Office.