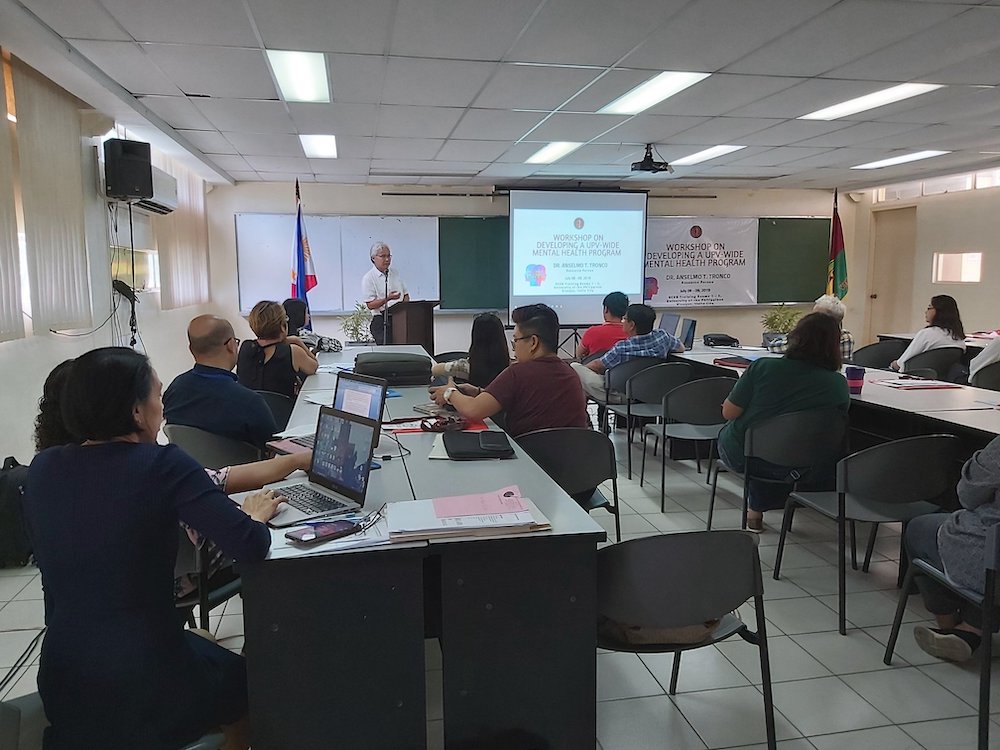 In response to the Republic Act RA 11036 or Mental Health Act, members of the UPV community convened in a 2-day workshop for the creation of the UPV-wide Mental Health Program on July 8 and 9, 2019.
Through the expertise and experiences of Dr. Anselmo T. Tronco and Dr. Rowena Paz Gelvezon, the Mental Health Program was formed and is set to be implemented in the coming years. The workshop was heavily attended by faculty, staff, and students from the UPV community. Chancellor Ricardo P. Babaran was present during the entire 2 days, as well as Vice-Chancellor for Administration Mary Ann Gumban and Vice-Chancellor for Academic Affairs Gay Defiesta. This showed how serious the university is in the effort to address the mental health needs of the entire UPV Community.
With "UPV as a model of a thriving community, promoting holistic well-being in a nurturing environment,"  the Mental  Health Program of UPV has these four-way mission: 1) mental health services will be human resource-centered to promote a nurturing environment for faculty, staff, students, and the community; 2) relevant and ground-breaking mental health research that addresses the mental health concerns of different stakeholders in collaboration with different local and international mental health institutions; 3) maintaining an information database on mental health in UPV for the purpose of informing research and evidence-based policy-making; and 4) the mental health program of UPV will capacitate mental health professionals and other stakeholders to promote continuing education, training, and awareness programs.
UPV plans to start the programs by the 1st Semester of S.Y. 2019-2020. The two-day workshop was organized by the Office of Student Affairs through the leadership of OSA Director, Prof. Agustin Huyong.