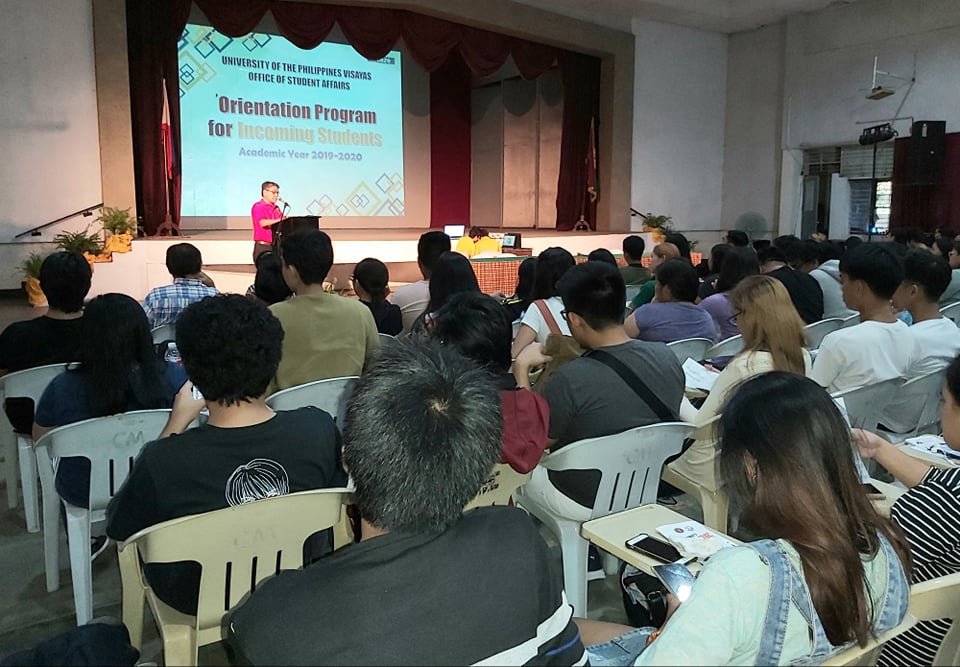 The Office of Student Affairs conducted an orientation program for first-year students, transferees and their parents at the UPV Auditorium and the UPV Covered Court on July 27, July 30-31, and August 1, 2019. The psychological testing was simultaneously done with the activity.
A total of 740 students was able to take the psychological tests. The test assessed the student's study habits and attitudes, their tendencies for suicide, anxiety and stress, and the problems the student's are currently experiencing. 
Four hundred eighty-three parents of first-year students from all over the country attended and actively participated in the said orientation that were conducted both the Iloilo City and Miagao campuses. Issues on dengue prevalence and concerns for readiness regarding the transfer of the College of Management to the Miagao campus were some of the issues that were actively raised by most parents.
The orientation introduced various units, services, and information that were necessary for the incoming students including the following: Guidance and Counseling Services Unit, Student Organization and Activities, scholarships and Financial Assistance, and Residential Services Unit.
The participants were also briefed about the functions of these offices with various student-related services: Office of the University Registrar, Gender and Development Program Office, Teaching and Learning Resource Center, Office of the Vice-Chancellor for Research and Extension, Health Services Unit, and the Anti-Sexual Harassment Office. The orientation also highlighted the discussion of the Anti-hazing law and Data privacy act.