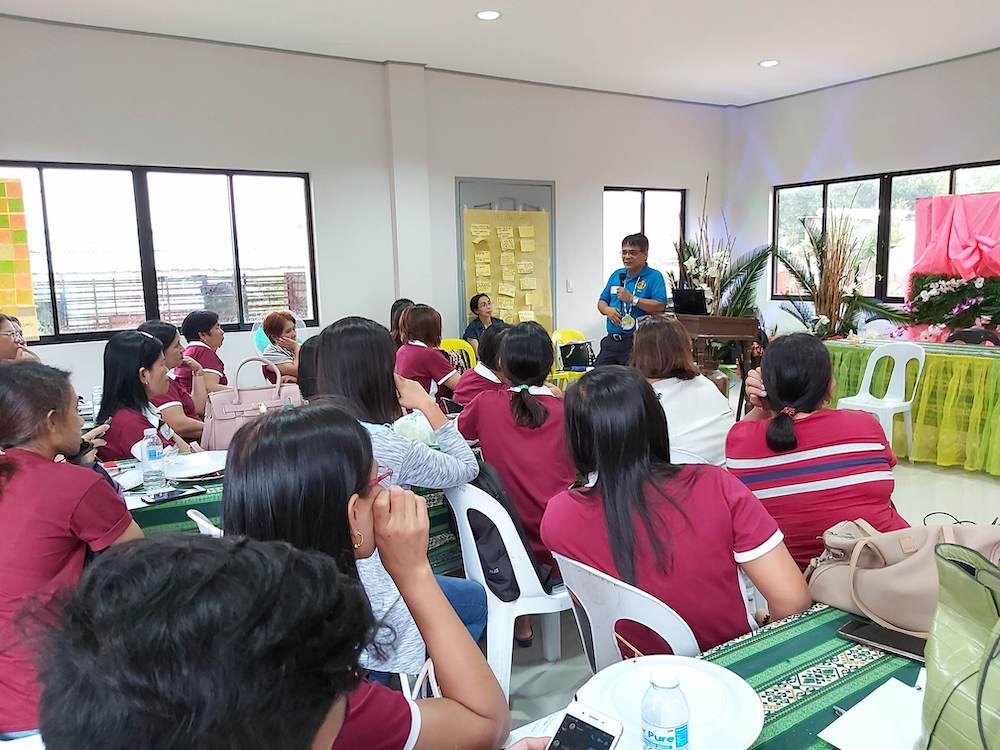 The Guidance and Counseling Services Unit headed by Prof. Agustin G. Huyong rendered public service to 26 Elementary Guidance Designates in the District of San Dionisio.
The role of guidance counselors in schools is essential in facilitating student adjustment in the areas of personal-social development, academics, and career. Considering the nature of the job, the law provides that only duly licensed professionals should engage in the practice (Guidance and Counseling Act of 2004, RA 9258). This provision poses significant challenges to many educational institutions both in the private and public sector. The Department of Education is admittedly short on licensed counselors as it requires one (1) counselor to every five hundred (500) students, hence, teachers are assigned as "Guidance Designates" or "Guidance Teachers" to continue providing the necessary academic support to students without going against the provisions of the law. In these cases however, they are hired as teachers and not counselors. 
Upholding a strong sense of social responsibility, the under the Office of Students Affairs saw the need to extend services to the community by providing a training that will help capacitate the Guidance Teachers and Designates. The training covered the basics of guidance and counseling such as the nature and services of Guidance vis-à-vis Discipline, facilitating techniques, and referral. 
The guidance designates raised their concerns of juggling between teaching, administrative, and guidance functions. Continuous support for the improvement of the guidance profession in the Department of Education, especially in elementary schools is the battle cry of the Guidance Designates for the well-being of the students.
Prof. Agustin G. Huyong said that this was only the beginning. The unit seeks to follow through with the training of the Guidance Designates of San Dionisio and extend to other municipalities.