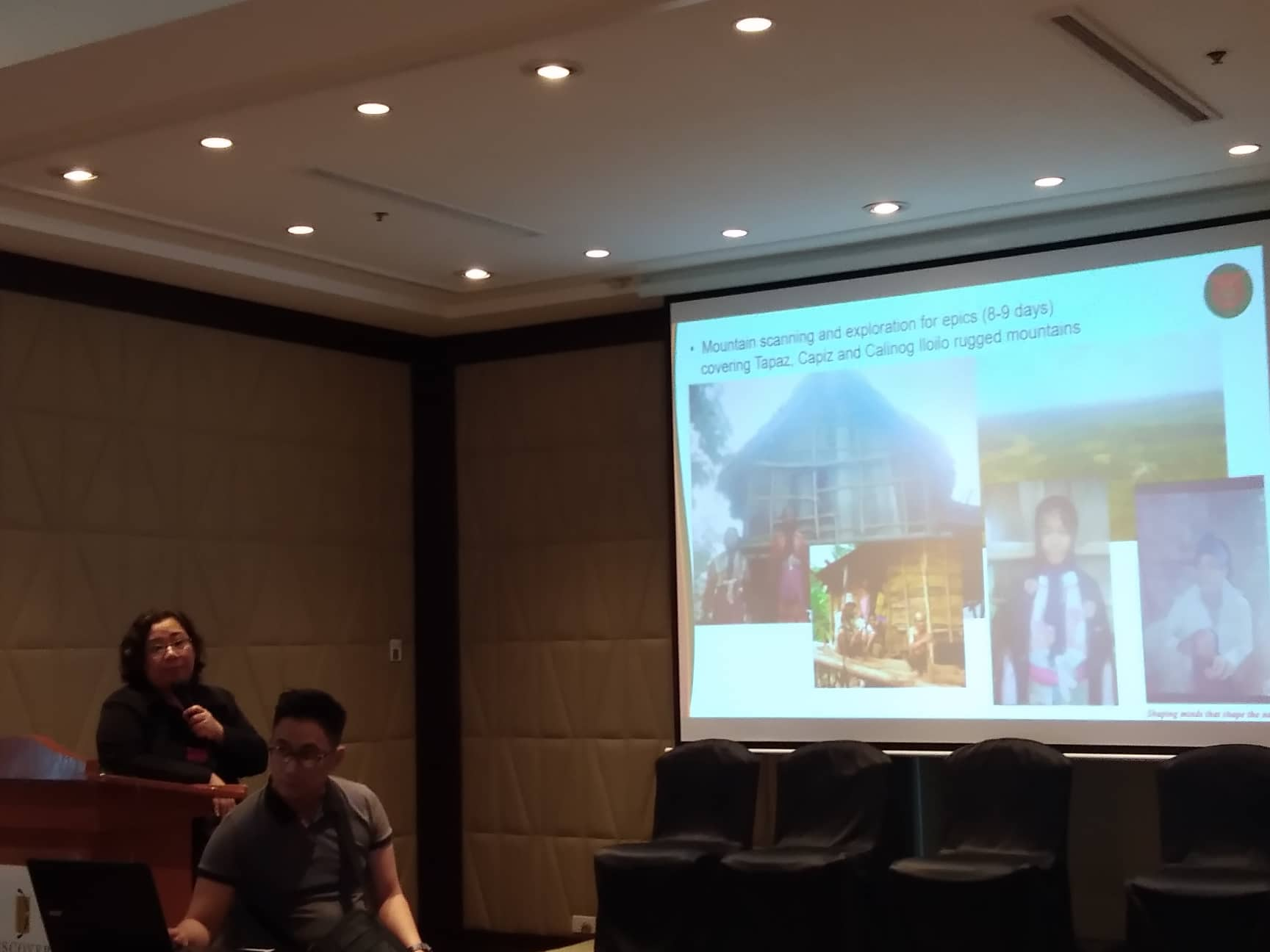 Anna Razel Ramirez, current director of the Information and Publications Office participated in the  Indigenous People's Education Conference  organized by the Commission on Higher Education and the University of the Philippines Baguio at the Discovery Suites, Pasig City, Metro Manila on August 28, 2019.
Ramirez presented her paper 'Panay Epics: from exploration to publication and the new genres.' It presented how the Suguidanon Epics of Panay was researched, transformed into publications and how the Bukidnon Peoples of Panay and their communities were empowered through the popularization of the epics and the propagation of their culture. The outputs of these projects allowed educators who are IP themselves to use culture-based education in their teaching and allowed them to encourage others to learn about their culture.
The conference gathered educators in higher education who came to find common definition of indigenous studies and education: its fundamental nature/characteristics and contours.
The conference objectives included: understanding /characteristics, purpose and method of IP education; recognizing  the relationship and linkages between the indigenization  and internationalization of education; acquiring methods in integration indigenous studies into relevant higher education curricula, international good practice; crafting of a three-year workplan on how to integrate indigenous studies in instruction, research, extension and production; and appreciating the value of cultural diversity in nation building.
Ramirez research on the Suguidanon Epics of Panay in the 1990's and is translator and project coordinator of the publications of the 13 titles of the Suguidanon published the University of the Philippines Press.