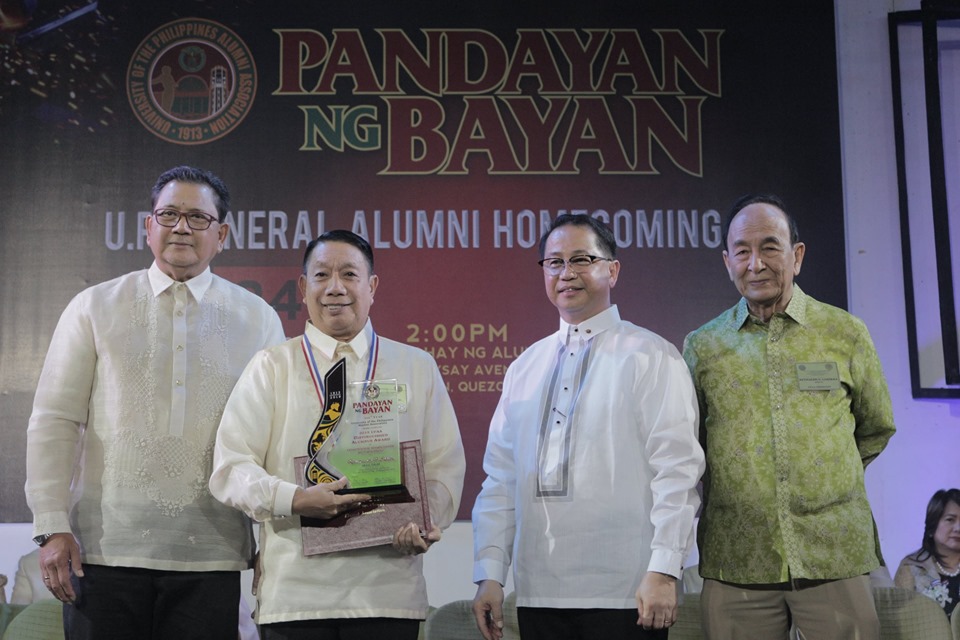 Dr. Rex B. Sadaba, biology professor at UP Visayas was recently awarded the 2019 Distinguished Alumnus Award in Environmental Rehabilitation and Management during the 2019 UP Alumni Homecoming at UP Diliman, Quezon City on August 24, 2019.
Sadaba was cited for his highly regarded expertise in marine science teaching and research dedicated to the conservation of mangroves; and for encouraging the involvement of all stakeholders in protecting coastal fisheries resources.
He is a multi-awarded researcher, teacher, and environmentalist widely recognized for his expertise in marine science. He was a member of the National Steering Committee of the National Science Consortium; Manager of the UPV Oil Spill Response Program; Country Coordinator for the Japan Society for the Promotion of Science and UP Visayas Collaboration for the Project Control Against Negative Impacts to Coastal Fisher Resources in Southeast Asia; among other various key positions he has held.
Sadaba, a UP Scientist 1, was also one of the 2014 Metrobank Ten Outstanding Teachers of the Philippines.