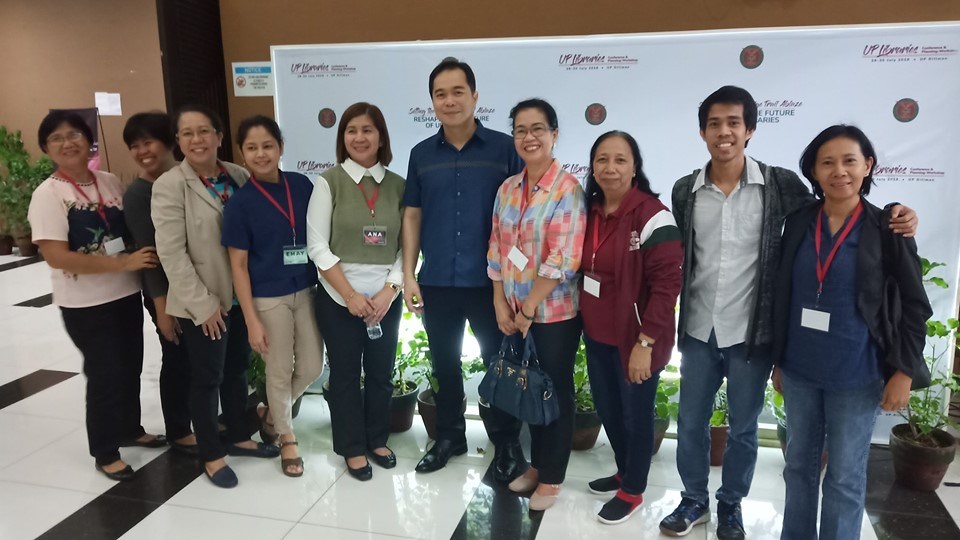 Eight College Librarians of UP Visayas attended the UP Libraries Conference and Planning-Workshop held at David M. Consunji Theater, Institute of Civil Engineering, and University of the Philippines Diliman on July 29-30, 2019.
Among the eight participants, six are College Librarians from Miagao and Iloilo campuses namely: Ms. Analiza G. Linaugo, University Librarian, Ms. Prosamel N. Salcedo, Ms. Anna Lisa M. Erazo, Ms. Myrna C. Haber, Ms. Yvonne Genciane and Ms. Elsa Surmieda. Two College Librarians from Tacloban, Ms. Florabel Fumar and Ms. Emaylyn A. Villegas completed the participants from UP Visayas.
With the theme "Setting the Knowledge Trail Ablaze: Reshaping the Future of UP Libraries," the conference gathered 250 librarians from all the UP Constituent Units, to address issues and support the changing learning styles and information needs of library users.
The aims of the Conference and Planning-Workshop were laid out along the goals of the university set by President Concepcion on the following: UP Goal 1: Optimize Use of Resources; UP Goal 2: Promote Access and Diversity; UP Goal 3: Improve Welfare of Constituents; and UP Goal 4: Contribute to National Development.