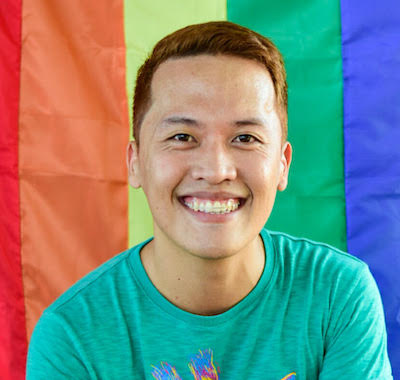 The University of the Philippines Visayas Tacloban College (UPVTC) produced one topnotcher and garnered a 96.30% passing rate in the Psychometrician Licensure Examination administered by the Board of Psychology of the Professional Regulation Commission (PRC) in various parts of the country last October 27-28, 2019.
Pierce S. Docena earned an 84.60% rating and successfully made it to the 10th highest place among the examinees. Docena graduated with the degree BA (Social Sciences) Psychology, cum laude, from UPVTC and completed his MA Psychology in UP Diliman. He is currently an Assistant Professor of UPVTC's Division of Social Sciences. 
The other UPVTC graduates who are now licensed psychometricians are Daniell John C. Abrigo, Mari Cleofe S. Acodesin, Helena May A. Ador, Jann Felix P. Agudera, Liane Shane A. Aguilar, La Rue M. Alcober, Rizamari A. Apilado, and Alloundra Mae L. Belano.
The following UPVTC alumni also successfully made it in this year's licensure exam: Abigail S. Capales, Shannon Francis E. Chan, Darlene C. Cordero, Mark Joseph Q. Daduya, Kristal Ivy G. Devaras, Cyrene Theresa Q. Dolina, Fortunato III D. Gabrinez, and Dessa Mae A. Manaog.
Completing the list of passers from UPVTC are Maxin Fenoni Therese M. Ong, Frances Billie Mariel M. Palomo, Paul Vincent C. Pedere, Ma Lucci Vinna R. Pitao, Joshua C. Resquicio, Jed Mark R. Ripalda, Vanessa Jane S. Solera, Karla Joy N. Tonolete, and Ranier Paul F. Urmeneta.
The examinees were tested on four subjects namely, Theories of Personality, Psychological Assessment, Abnormal Psychology, and Industrial Psychology. The PRC announced that 6,800 out of 10,670 (63.73%) passed the Psychometrician Licensure Examination this year.
This is UPVTC's fourth batch of passers for the psychometrician licensure examination. In 2016, UPVTC's first batch of examinees posted a 95.83% passing rate, with two passers landing in third place. This was followed by a 100% passing rate and seven topnotchers in 2017. Last year, UPVTC achieved an 84% passing rate with one topnotcher. (With sources from the PRC website)