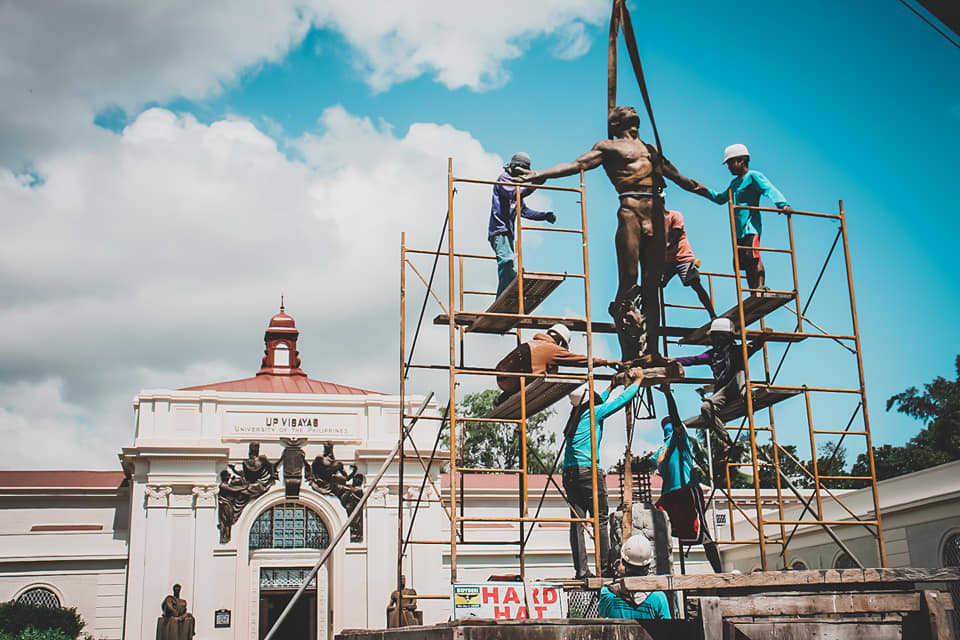 The "handsomest" Oblation found a new home in front of the UPV main building and now faces Delgado St. on January 23, 2020. This is exactly 50 years later after it was first installed in the UPV Iloilo City campus.
The most iconic symbol of the University of the Philippines, the UP Oblations stands like a sentinel in all of UP's campuses throughout the country.
The Oblation has come to mean many things to the generations of students that passed through the hallowed halls of UP. Honor, excellence, integrity, service to the country, truth, justice, and equity – these are just some of the ideals that the Oblation is associated with.
Just like the rest of the country after the Second World War II, Iloilo rebuilding lives and communities. Then Mayor Fernando Lopez and the Iloilo City Council passed Resolution 485 appealing to the University of the Philippines to put a UP brand of education in Iloilo.
In July 1947, UP College in Iloilo welcomed its first students in the Junior and Senior Divisions which are 3rd and 4th high school students and 1st and 2nd year college students, respectively.
It was only in 1970 when the UP campus in Iloilo had its Oblation. It was a replica made by UP Prof. Anatacio Caedo, mentored by the master himself, National Artist for Sculptor, Guillermo Tolentino, who made the first and original Oblation. It was installed along the Gen. Luna St. near one of the entrance gates.
Inaugurated on 25 January 25, 1970, the UP Iloilo Oblation was unofficially seen as the "handsomest" Oblation in the entire UP System. The UP Iloilo Alumni Association Class of 1969-1970 donated the statue.
The new location of the UPV Iloilo City campus oblation couldn't be more appropriate as it now stands in front of the imposing, newly renovated main building. Designed by Architect Juan Arellano, the building used to be the Iloilo City hall from 1936 to 1946 until it became the site of UP College Iloilo in 1947.
None other than the multi-talented Grace "Gigi" Alfonso, UP Professor Emeritus, oversaw the re-installation of the UP Iloilo Oblation. The multi-awarded Alfonso is a painter, a sculptor, a filmmaker, director, film researcher and critic, and an expert in multimedia.
Alfonso is one of only two artists who is allowed by UP to cast and create the UP Oblation. She was the artist and sculptor of the UP Oblation for the UP Open University, UP Manila, and the UP School of Health Sciences in Palo, Leyte.
During the installation on January 23, Alfonso stood under the scorching heat of the sun for hours to make sure that the UP Iloilo Oblation is properly installed.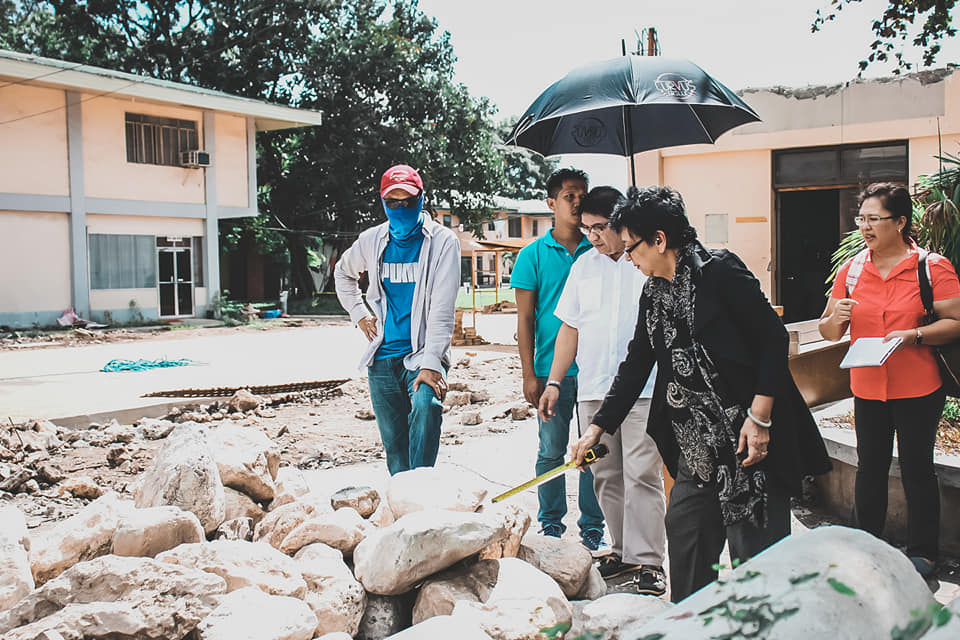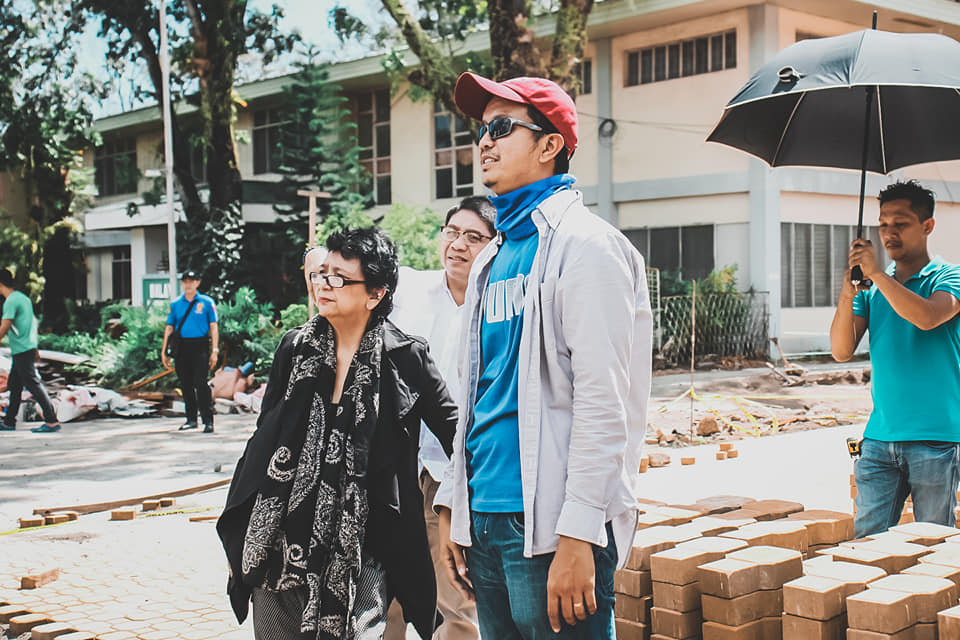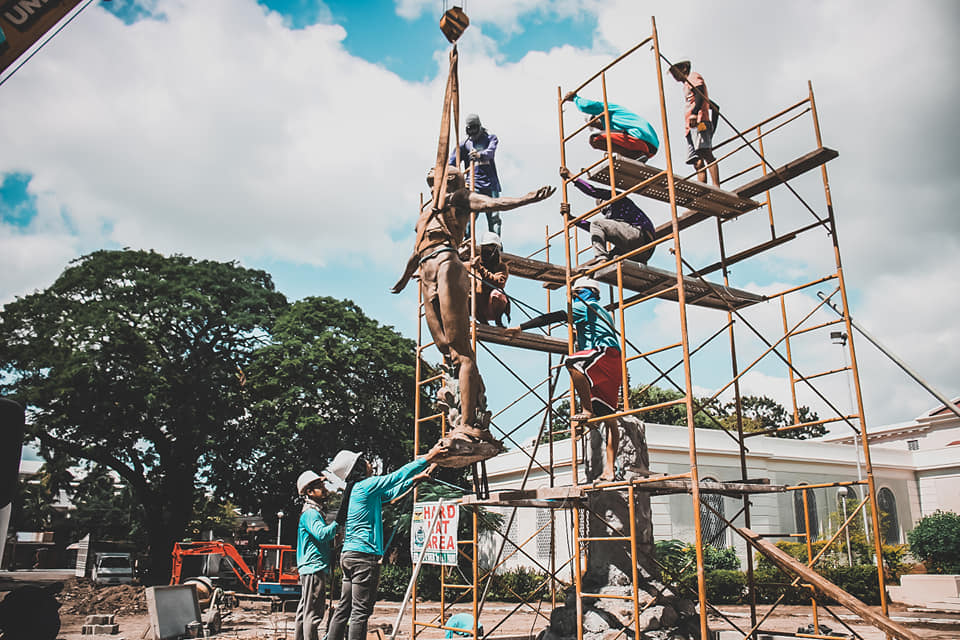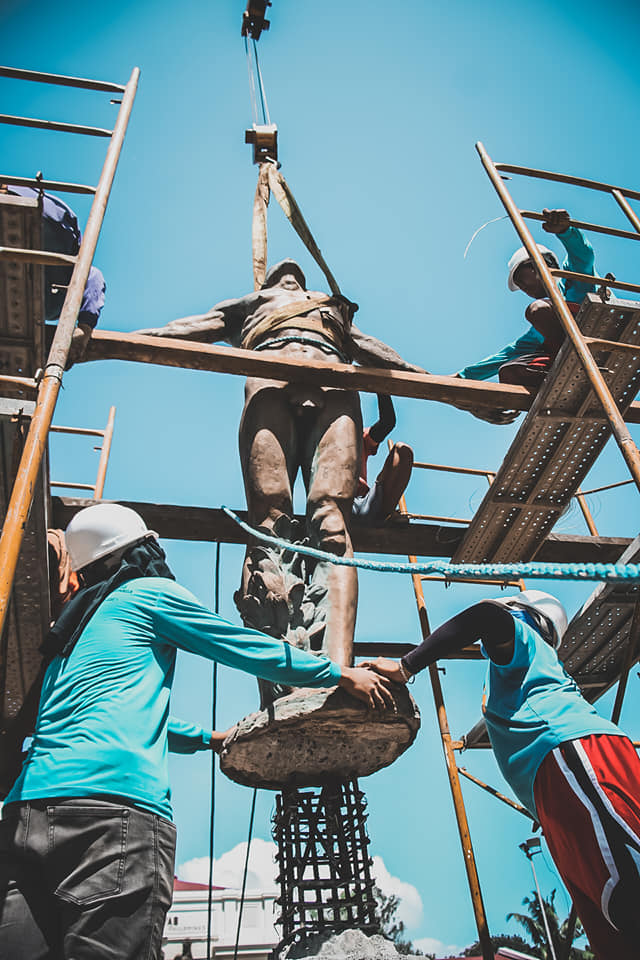 More photos here: https://www.facebook.com/U.P.Visayas.Official/