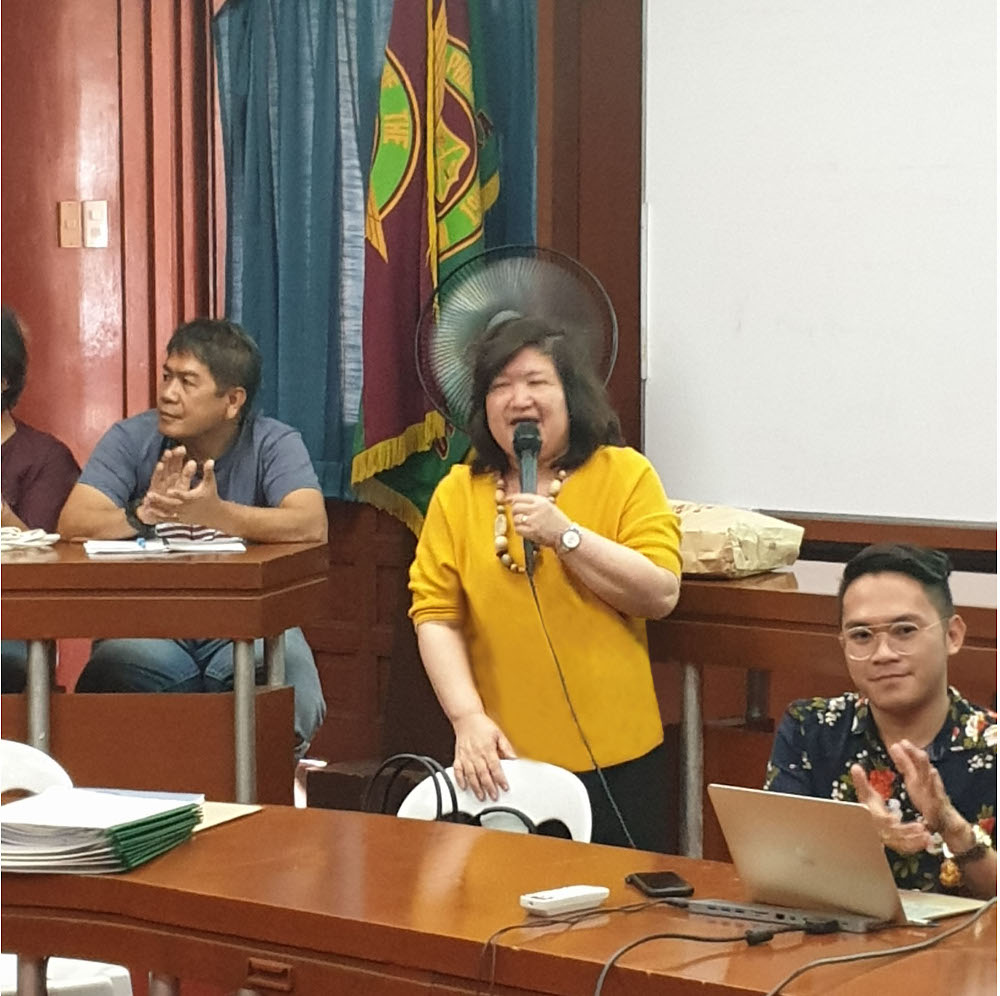 To ensure that the College is in the right track towards achieving its goals for this year and beyond, the College of Fisheries and Ocean Sciences (CFOS), UP Visayas conducted a 2019 Year-end Review and 2020 Planning Workshop at the Conference Room, Umali Hall, CFOS, UP Visayas Miagao campus on January 21, 2020.
In her welcome message, CFOS dean Prof. Encarnacion Emilia S. Yap acknowledged the participants' commitment to the college. The dean also presented the rationale of the activity. The undertaking was aimed at presenting and evaluating the accomplishments of various units of the College from 2018-2019 and to formulate plans for 2020.
"We are holding this activity to make sure that there is a direction in what we're doing and to know where to go in order to reach our destination," Yap stated.
The workshop participants were the faculty and staff from the Institute of Aquaculture (IA), Institute of Fish Processing Technology (IFPT), Institute of Marine Fisheries and Oceanology (IMFO), Institute Fisheries Policy and Development Studies (IFPDS), Office of the Dean, Office of the College Secretary, Museum and Natural Sciences (MNS), and representatives from the undergraduate and graduate students.
The unit heads presented their respective accomplishments from 2018-2019. This was followed by a workshop to identify the strengths, weaknesses, opportunities, and threats faced by the College particularly in instruction/teaching, research, public service, policies, quality management system-quality assurance (QMS-QA), and administrative matters.
Moreover, the participants, divided in groups, discussed and created plans to help define the direction of the College in 2020 and the following years.