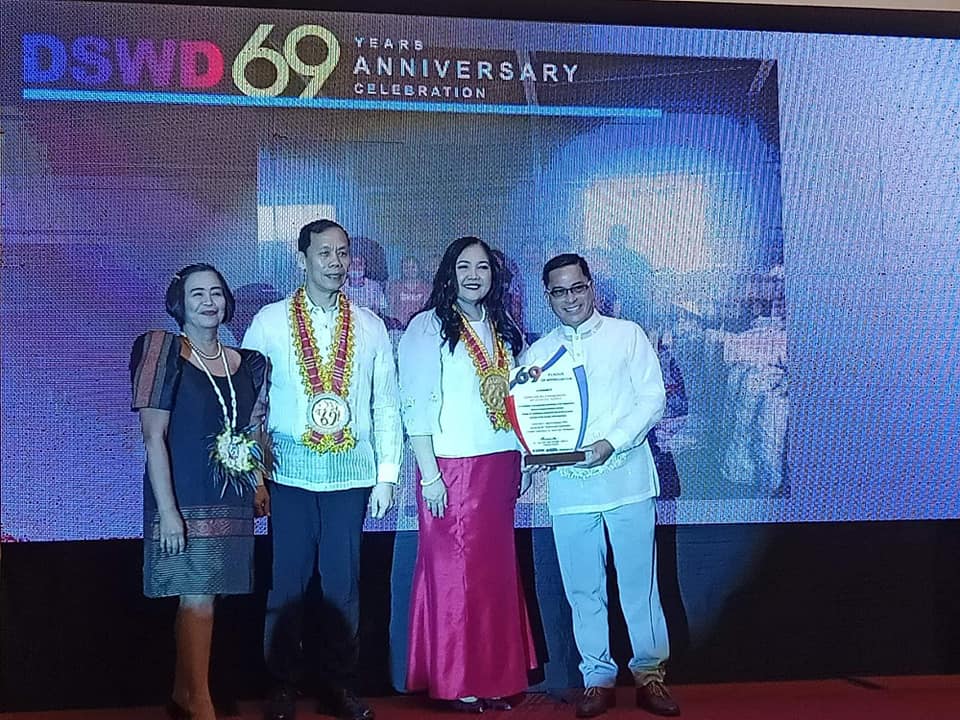 UP Visayas Ugnayan ng Pahinungod, through its Director, Prof. Ruben M. Gamala, received a plaque of appreciation during the 69th Anniversary of the Department of Social Welfare and Development Region VI at District 21 Hotel, Iloilo City on February 5, 2020 as recognition to its volunteering service during the disaster relief operations in support to the latter's delivery of social protection services.
Ugnayan ng Pahinungod Visayas organized a volunteering group to help pack relief goods and is one of the UPV units involved in the relief assistance efforts to aid communities in Northern Panay that were affected by Typhoon Ursula last Christmas day of 2019.
The Ugnayan ng Pahinungod is the official volunteer service program or Oblation Corps of the UP system that operates with the goal of bringing UP back to communities through the spirit of voluntarism. The office went on hiatus in 2008 and was revived by the present UP administration in 2019 with programs focusing on Teacher Trainings, Affirmative Action Programs, and Buhay Pahinungod or Disaster Risk and Management -related activities. Volunteering services under Pahinungod are not limited to the faculty members, staff, and students of the University of the Philippines Visayas alone. Non-UP communities, non-government organizations, and government organizations are also welcome to be part of the unit's voluntary efforts.
Ugnayan is a Tagalog word for linkage and Pahinungod is a Cebuano term which is the closest Filipino translation of the Oblation, and that is, giving of oneself for the service of the nation.