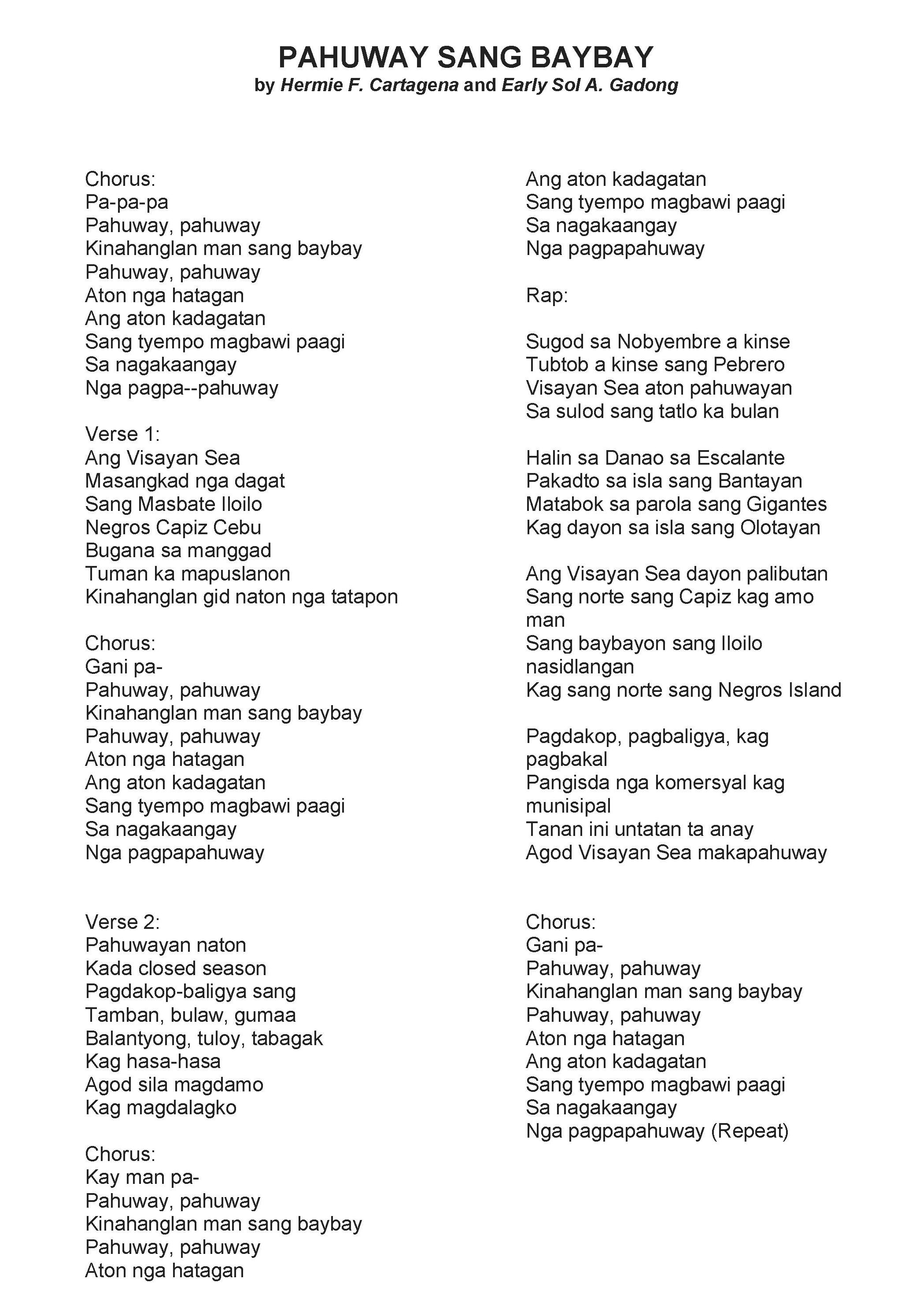 "Pahuway Sang Baybay," an original musical composition of UP High School in Iloilo faculty members, Hermie Cartagena and Early Sol Gadong, kicked off the launch of the 2019 Visayan Sea Closed Fishing Season on 14 November 2019.
The song, performed by Mr. Cartagena, was part of the social campaign project in collaboration with the Bureau of Fisheries and Aquatic Resources Regional Office 6 (BFAR 6) and the BFAR-USAID Fish Right Program to increase stakeholder awareness on the protection of the Visayan Sea. It was played by various media outlets, including Bombo Radyo Iloilo, ABS-CBN Iloilo, the Department of Agriculture channel on Sky Cable, and PNA Radyo Pilipinas.
Visayan Sea Closed Fishing Season or Fisheries Administrative Order (FAO) 167-3 takes place between November 15 and February 15 of the following year. Under this policy, the catching, selling, and buying of herring, sardines, and mackerel species is prohibited to allow mature species to spawn and the juvenile to grow.  Further, FAO 167-3 aims to protect Visayan Sea from illegal, unreported, and unregulated fishing.
According to the official Facebook page of BFAR Region 6, the areas covered by the closed season are Barotac Nuevo, Anilao, Banate, Barotac Viejo, Ajuy, Concepcion, San Dionisio, Batad, Estancia, Balasan, and Carles in Iloilo; part of Capiz including Roxas City, Pilar, Pontevedra, President Roxas, and Panay; and Northern Negros covering EB Magalona, Victorias City, Manapla, Sagay City, Cadiz City, and Escalante City. Bantayan Island of Central Visayas is included as well.
Youtube Link: https://www.youtube.com/watch?v=ZryDD0CVzBw&feature=youtu.be