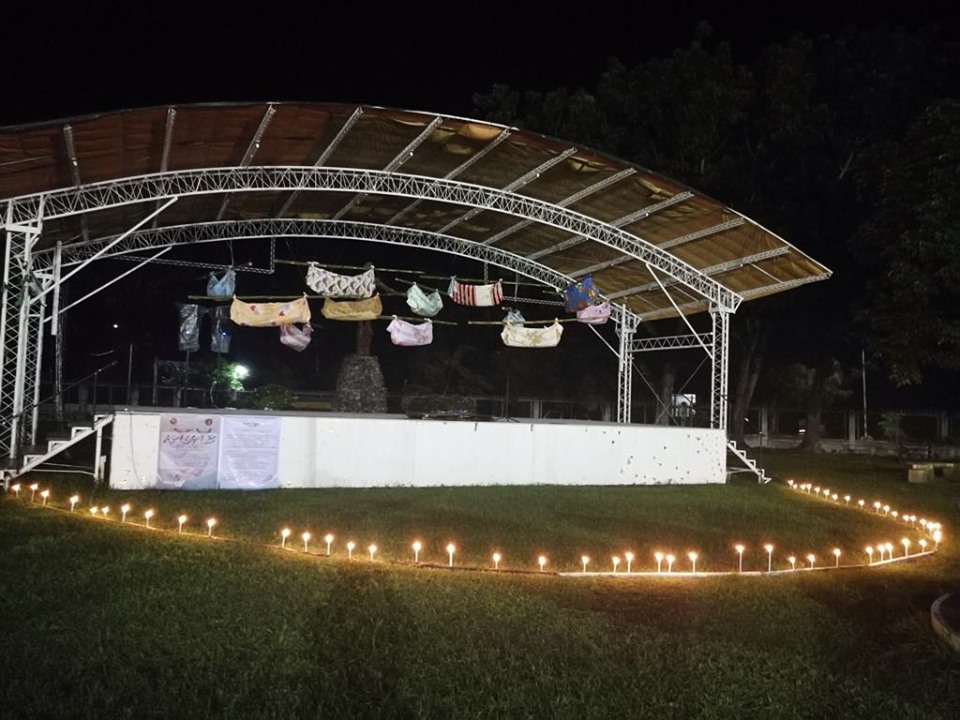 Kayab Pagsaka (ascension in Hiligaynon and Waray languages respectively), an art installation of blankets tied to bamboo poles was on view at the UP Visayas Tacloban on November 5-15, 2019 in commemoration of the 6th anniversary of the Typhoon Yolanda tragedy.
Martin Genodepa, artist-teacher and UP Artist awardee for 2018-2020, conceptualized the installation several years back drawing upon and appropriating two personal vivid memories: a funeral cortege he once chanced upon – the dead wrapped in amakan or sawali, carried on a bamboo pole; and a footage in the evening news when Yolanda struck of two men carrying on their shoulders a bamboo pole from which hung a blanket containing the body of a dead relative.
Kayab Pagsaka, an installation that moves when the wind blows, draws upon several other cultural things. It is a subtle reiteration the country's pre-Hispanic belief in the afterlife with the dead riding a boat to another world as suggested by the Manunggul Jar. It is a visual restatement of the famous hanging coffins of Sagada. And it a reassertion of the Christian belief in the resurrection with the blessed dead rising into the heavens. These make the installation essentially about hope despite the morbid mood that it initially suggests.
Kayab Pagsaka is supported by the UP Visayas Creative Work Grant. (With sources from Prof. Martin Genodepa)