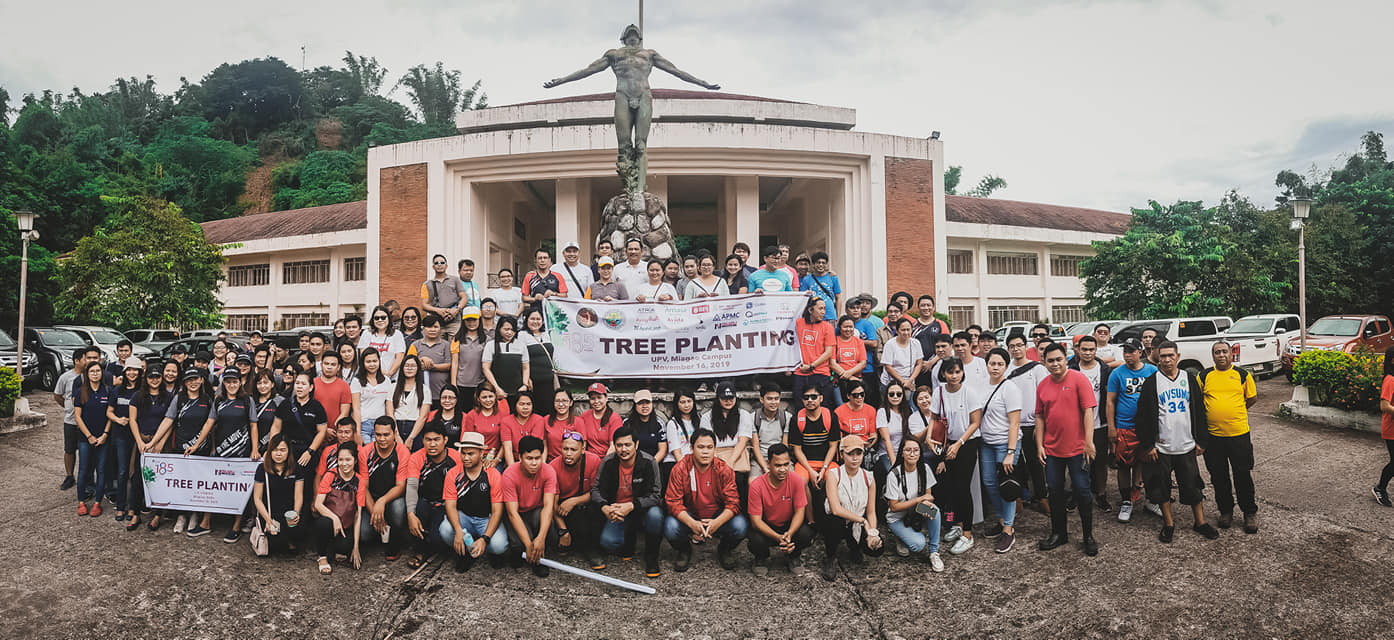 It would be truly an awesome sight to see once they are in full bloom.
Palawan cherry and fire trees were planted across the new School of Technology building and along the uphill road leading to the Regional Research Center on November 16, 2019, UP Visayas Miagao campus.
The Ayala Business Club – Iloilo Chapter donated the 200 tree saplings and promised to provide personnel who will care for them to include watering, weeding, application of fertilizer, etc., to ensure their growth.
A MOA was signed before the tree planting to formalize the cooperation between the groups represented by Chancellor Ricardo Babaran for UPV and Joseph Del Rosario for the Ayala business Club.
Employees and officers of the 15 companies under the Ayala Business Club did not only plant the trees themselves but also but brought along tree guards for every tree planted. Ayala continues to live up to its legacy of being one of the most philanthropic business organization in the country.
The Office of the Vice-Chancellor for Planning and Development led by its Vice-Chancellor Martin Genodepa, organized the event with the assistance of the UPV Site Development & Reforestation Project.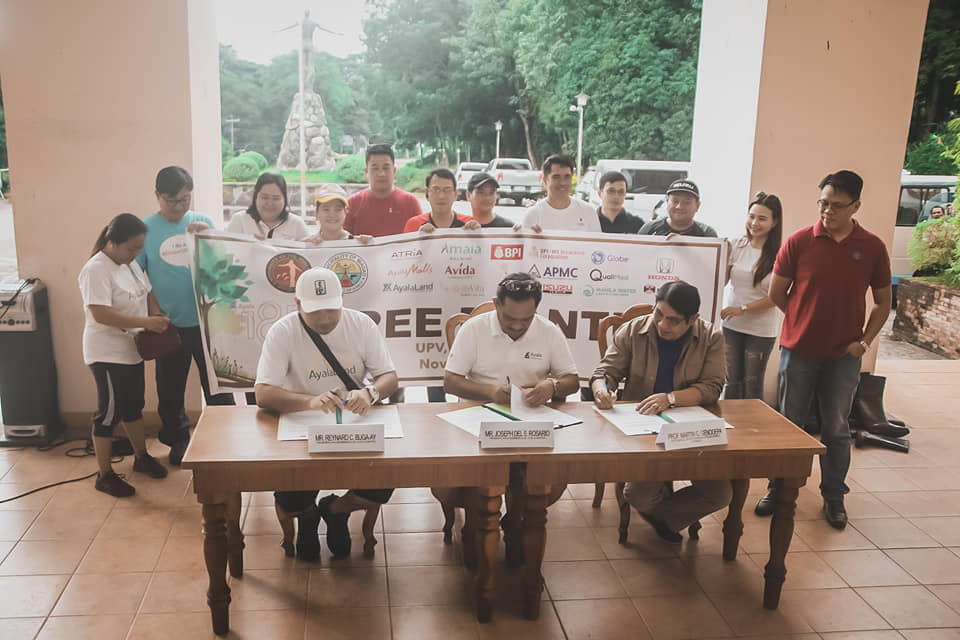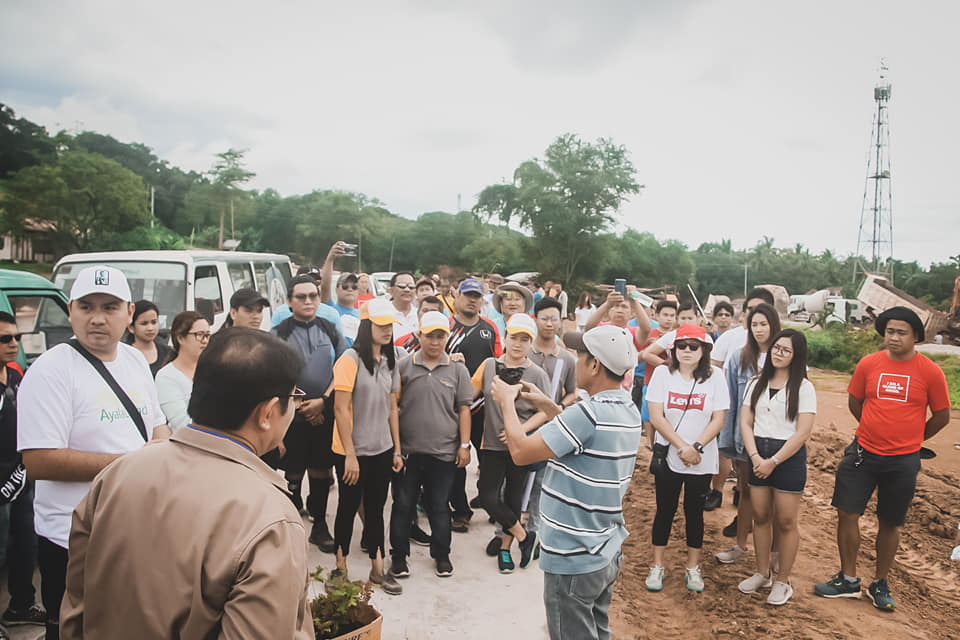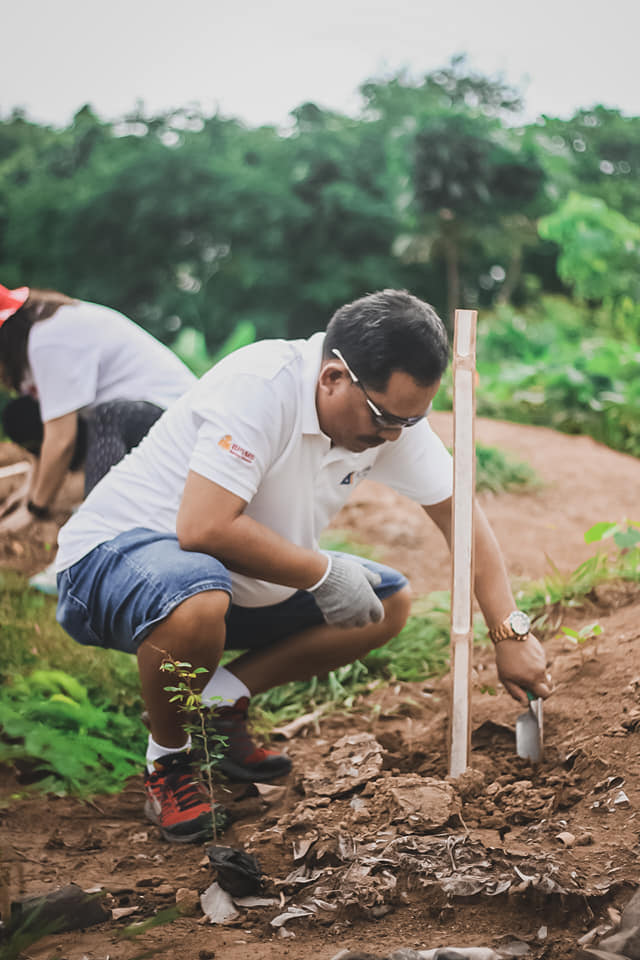 More photos here: https://www.facebook.com/U.P.Visayas.Official/