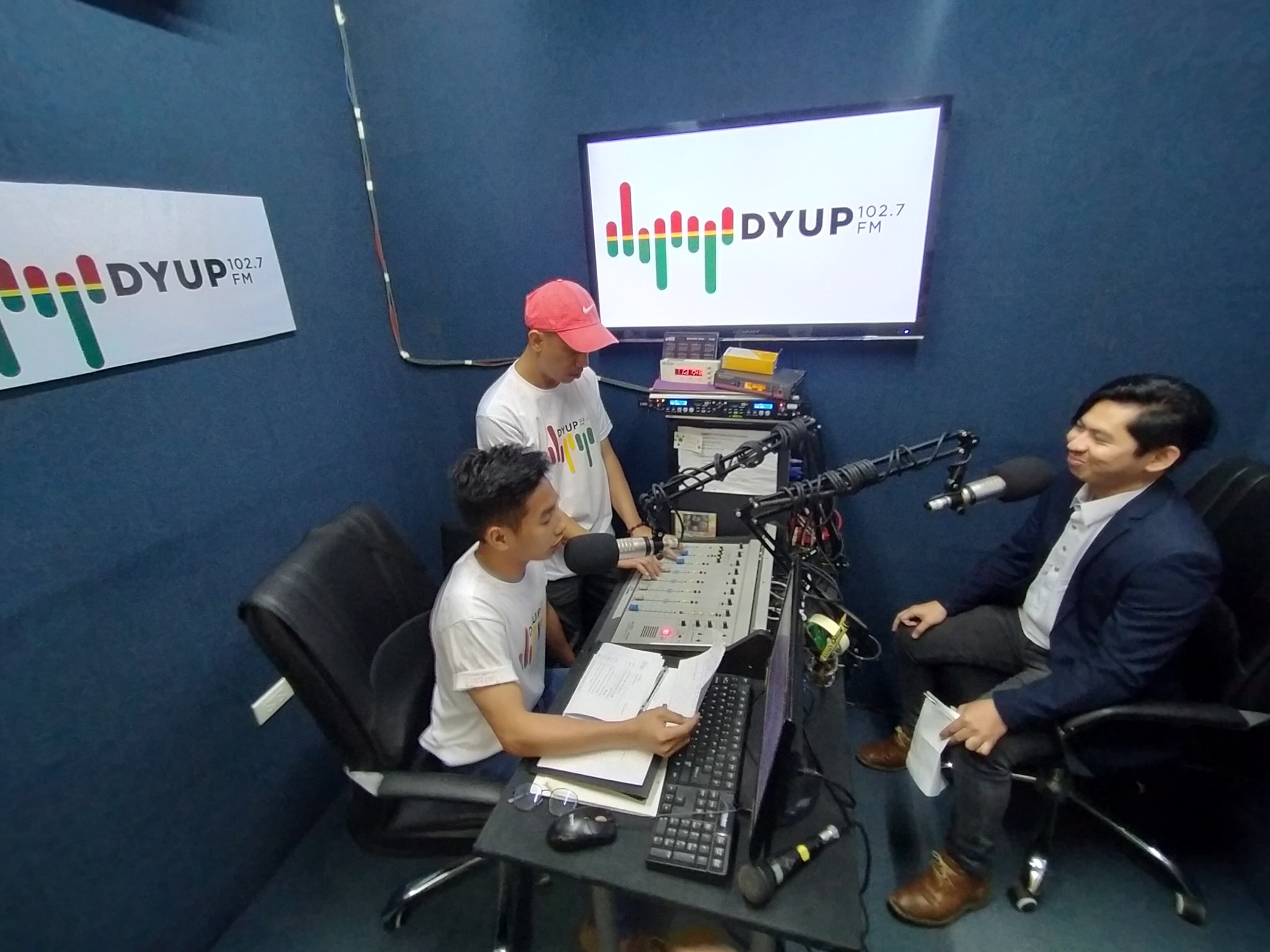 Envisioned to be an educational radio station for the community and by the community, three radio programs were launched at DYUP 102.7 FM on February 17, 2020, at the College of Arts and Sciences, UP Visayas, Miagao, Iloilo.
These programs are: Good Morning Barkada (music), DYUP Balita (news), and DYUP Interactive. The last is a talk show that discusses relevant topics in UPV which has two segments namely: UPV Sadto and UPV Tulad. Also in the pipe line is Tunog Isko, a program that will feature the golden voice of the students.
The UPV community can now tune in to their livestream cast through their FB page: DYUP 102.7.
The station is under the management of the Division of Humanities, College of Arts and Sciences, (CAS) through its BA Communication and Media Studies program.
Prof. Mary Babbeth Vargas, station manager of DYUP, revealed that the station existed 40 years ago at the UPV Iloilo City campus. It was moved to UPV Miagao along with the transfer of CAS. Through the years, the Division has been slowly building the broadcast facility of the CMS program. She said that UPV had the franchise to operate but had no money to build a radio antenna. It was during the time of Chancellor Rommel Espinosa that funds to build the antenna was aggressively pursued.
Some alumni of the BA CMS who are practioners in the field graced the occasion. They are Ian Gajete of Bombo Radyo Iloilo, Erlyn Bayonita of Bombo Radyo Bacolod, Jeremae Ventar of Aksyon Radyo and Auser Jann Pagunsan of ABS-CBN Iloilo.
Prof. Susan Alvarez-Tosalem, Chair of the Division of Humanities and Prof. Ma. Severa Fe Katalbas, Dean of the College of Arts and Sciences, commended the labor of love of the DYUP team, namely Prof. Vargas, Jude Vincent Parcon, Charlene Saligumba and the CMS students. They also acknowledge the moral support the CMS faculty that made possible the creation of DYUP in the Miagao campus, and the launching of the on the air programs.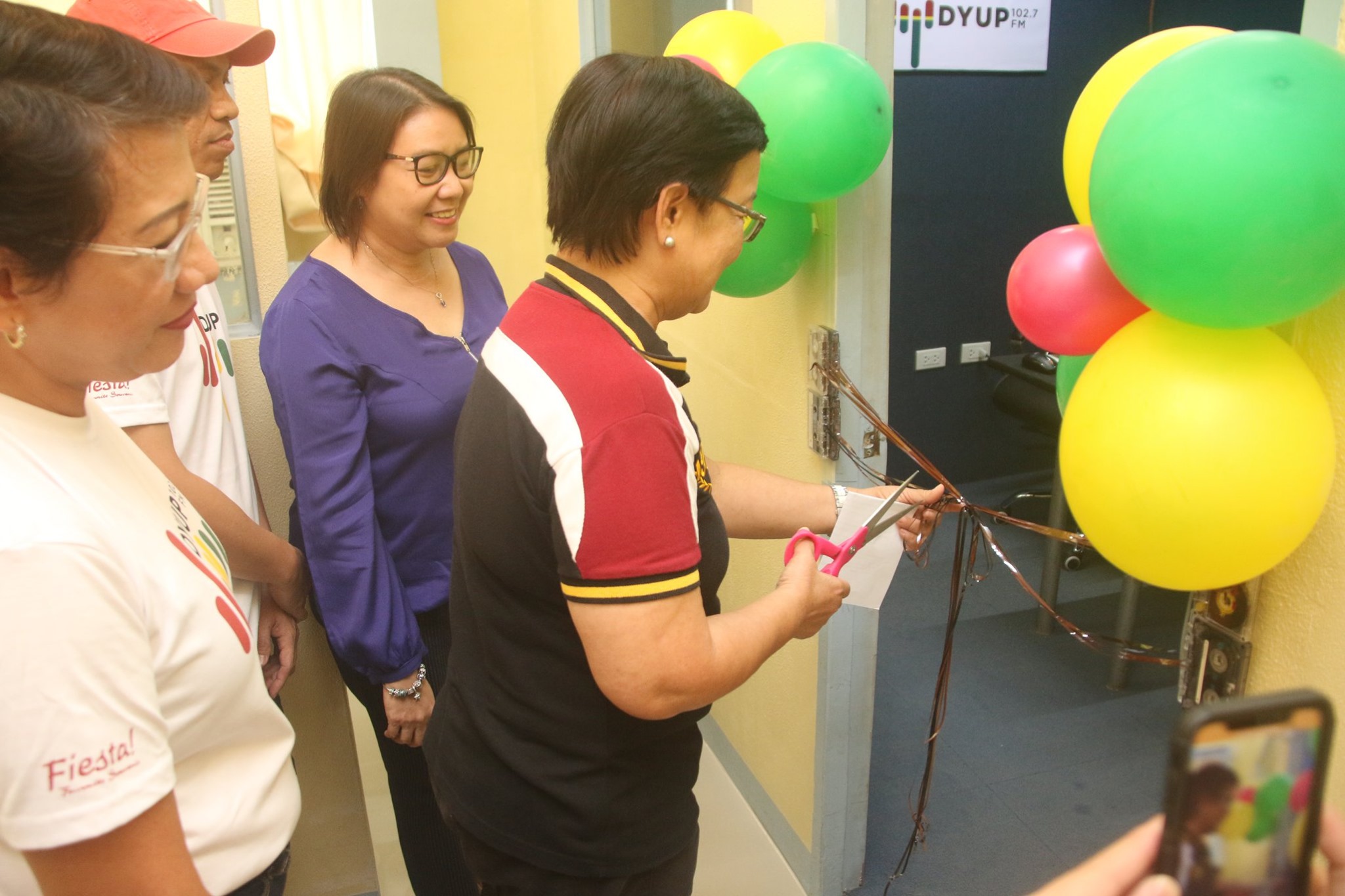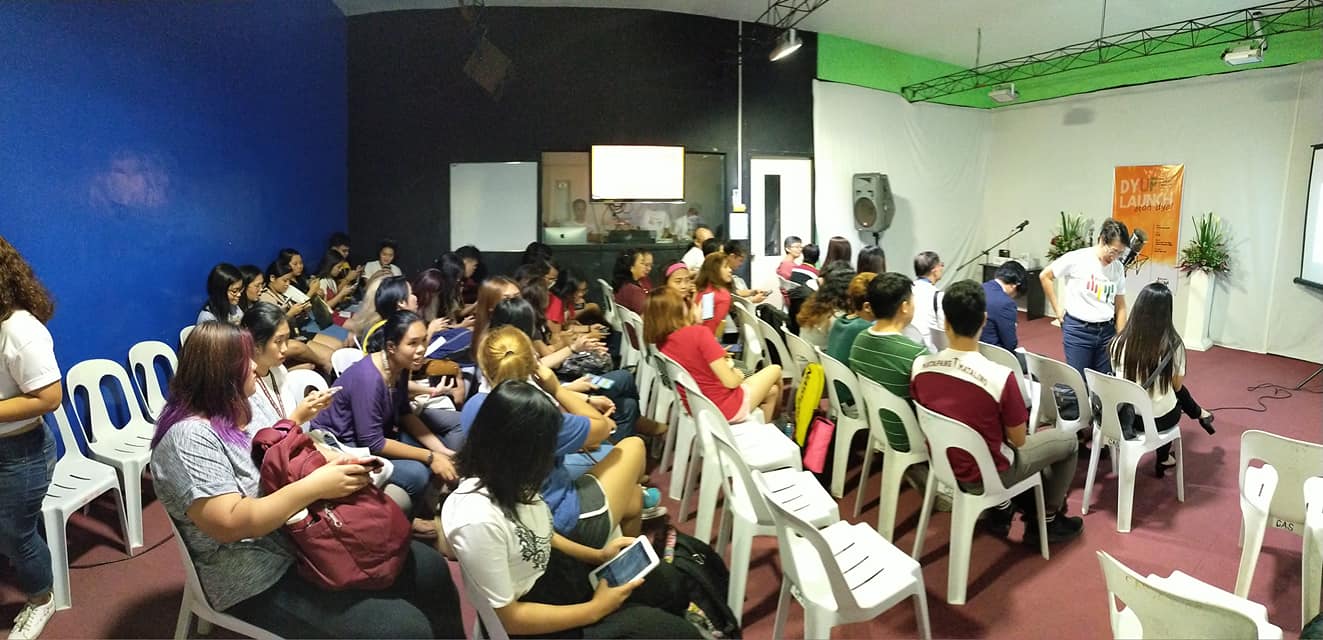 More photos here: https://www.facebook.com/U.P.Visayas.Official/