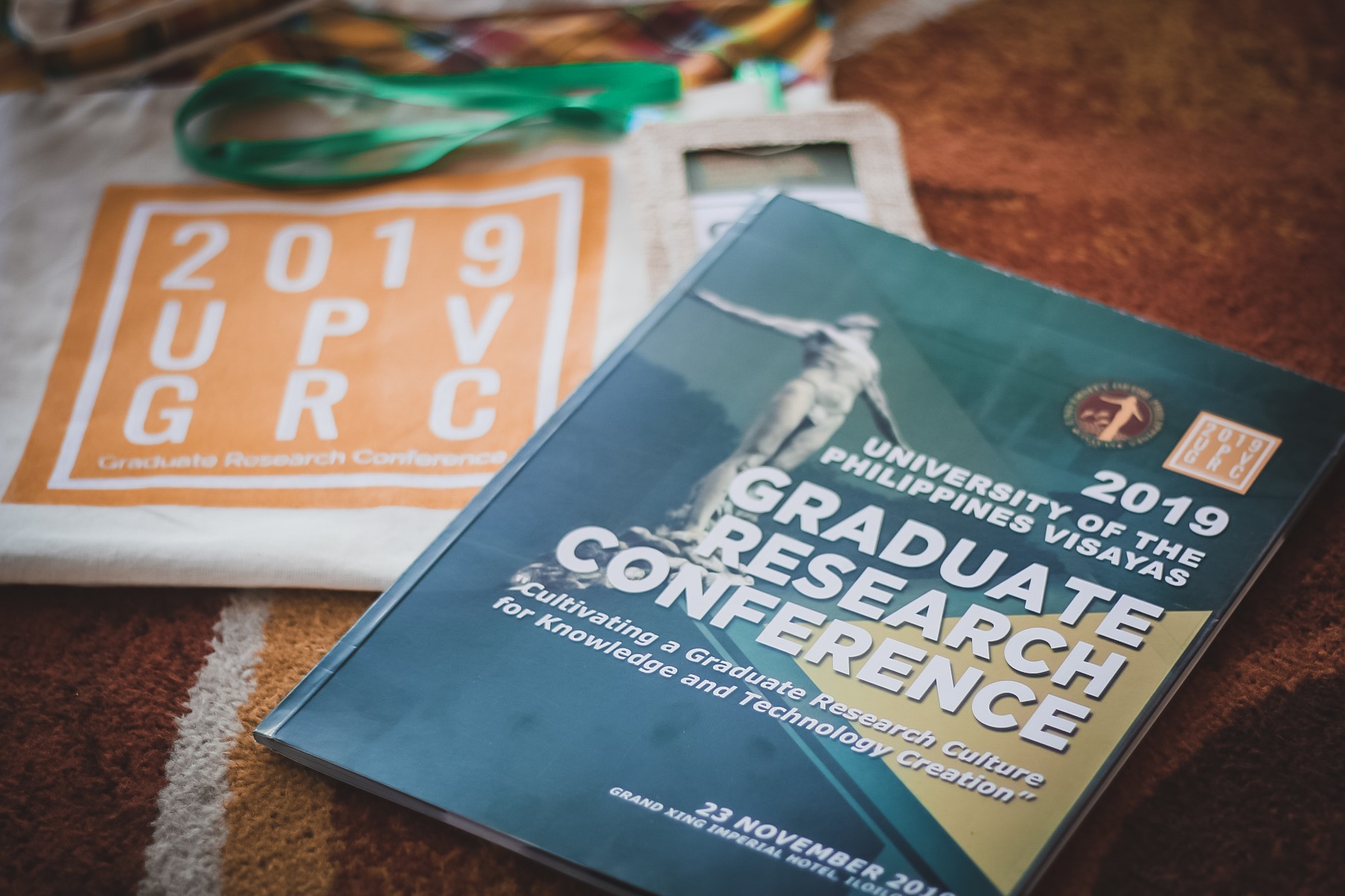 Papers of graduate students of the College of Fisheries and Ocean Sciences (CFOS), UP Visayas won in the 2019 UP Visayas (UPV) Graduate Research Conference (GRC) held on November 23, 2019 at Grand Xing Imperial Hotel, Iloilo City.
Four papers were adjudged Best Oral Presentation for Natural Sciences and Fisheries, Cluster IA and IB sessions.
The study of Rizalyn P. Gonzales entitled  "Influence of net design in the capture  performance of crab entangling nets"  won first place in the Cluster 1A session followed by Jonalyn Mateo 's research on "Resiliency of Gracilariopsis heteroclada (Zhang et. Xia) carpospores at different salinity and temperature levels" in the second spot.
Meanwhile, the papers of Kaent Immanuel N. Uba and Rey dela Calzada took the second and third places, respectively in the Cluster 1B session.  Uba's study was on "Value chain analysis of the horse mussel fishery in Iloilo, Philippines." Dela Calzada, on the other hand, presented his research on "Effects of vinegars on the growth performance of black tiger shrimp, Penaeus monodon"
Held every two years, the UPV Graduate Research Conference serves an opportunity for UPV graduate students from various disciplines to share and communicate the significance of their researches.
With the theme, "Cultivating a graduate research culture for knowledge and technology creation," the 2019 UPV GRC gathered renowned experts and speakers from the fields of tourism, marine science, biomolecular/biomedical sciences and disaster science.
More photos here: https://www.facebook.com/U.P.Visayas.Official