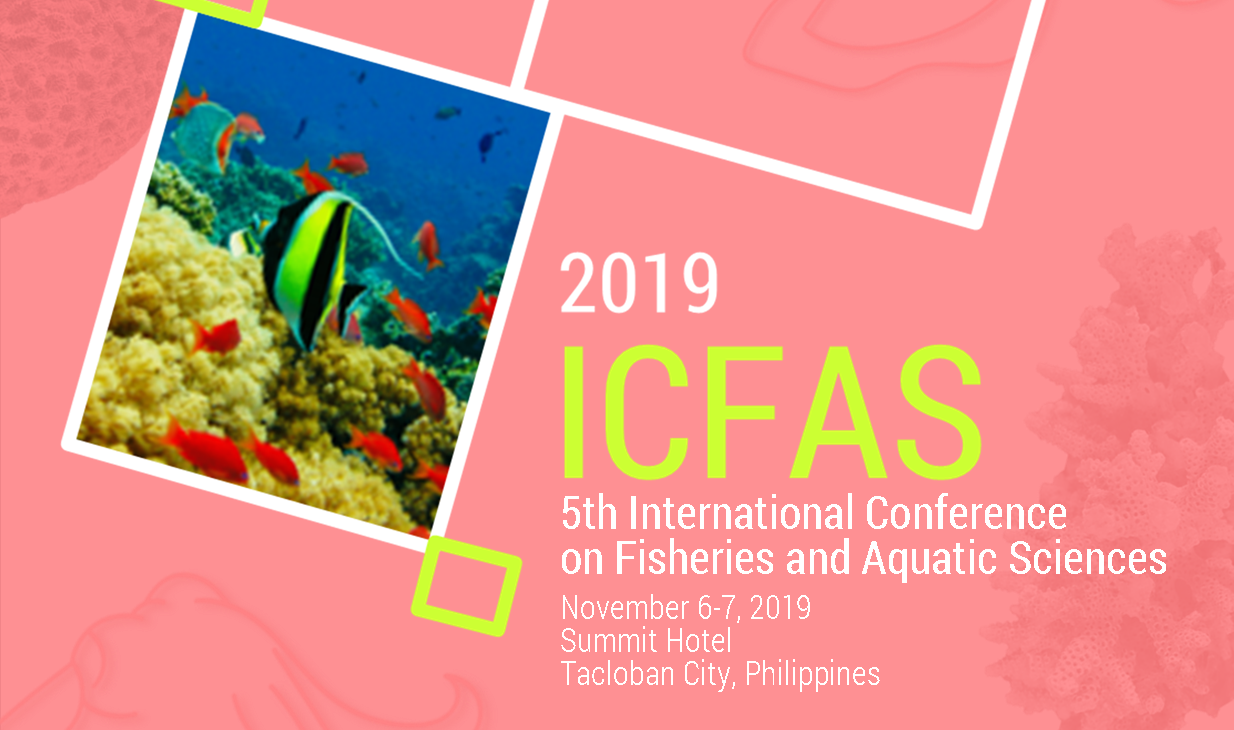 UP Visayas Tacloban College will host the 5th  International Conference on Fisheries and Aquatic Sciences (ICFAS) at the Summit Hotel, Tacloban City on November 6 and 7, 2019. This year's  theme is "Promoting Technological, Ecological and Socio-Cultural Resiliency."
Eighteen papers will be presented during the 2-day conference which will be attended by researchers and scholars from around the Philippines and outside the country. Poster papers will also be showcased during the conference.
Presenters from Vietnam, Bangladesh, Japan, Thailand and India and those from various colleges and universities in the country will present new discoveries and research findings in the field of aquaculture and fisheries.
"This is a conference to promote resiliency from a multidisciplinary perspective, environmental science, natural sciences, physical sciences and social sciences researches," UPVTC Dean Virgildo Sabalo said. "This year's theme is appropriate for Region 8 after the devastating effects of Yolanda and how on UP Visayas fared as a resilient institution on fisheries. UPV has wield its influence in the areas of sustainable fisheries and aquatic industries, and this is very helpful to communities," Sabalo added.
The Bureau of Fisheries and Aquatic Resources will be co-sponsoring the event.