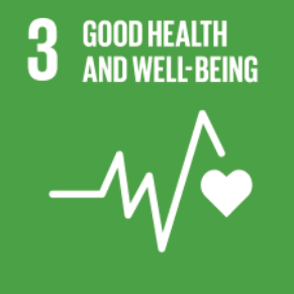 Dr. Philip Ian Padilla, Vice Chancellor for Academic Affairs, along with Professors Josephine Firmase, Melanie Sartorio, and Alexander Porras, served as facilitators in the Policy Workshop for 11 Local Government Units (LGUs) in the province of Iloilo. The workshop, conducted on 9-11 November 2022, was supported by World Health Organization (WHO).
The development of a draft ordinance on the establishment of a Health Club in the LGUs was the workshop's main objective.
Igbaras, Oton, San Joaquin, Tigbauan, and Tubungan, which served as the pilot areas for the WHO Healthy Hearts Program, were joined by Passi City, Banate, Concepcion, Lambunao, Sta. Barbara, and Zarraga. The LGUs were represented either by their vice-mayor, Sangguniang Bayan (SB) on Health, Municipal Health Officer (MHO) or SB Secretary.
Both Municipal Leadership and Governance Program (MLGP) alumni, namely Igbaras Mayor Vicente Escorpion, Jr. and former Tubungan Mayor Vicente Gargaritano, Jr. now Tubungan SB member, personally attended the workshop.
Hypertension has become prevalent in the latest health statistics in the Philippines, with a reported 37% of adults, 20 years old and above, having elevated blood pressure. Diabetes, meanwhile, is now considered a pandemic affecting 3 million Filipinos, which can lead to chronic kidney, eye, and neuropathic diseases.
The Healthy Hearts Program focuses on hypertension and diabetes prevention through increased physical activity, healthy diet, avoidance of smoking and drinking, and treatment through screening of potential list of patients with master lists, monitoring of blood sugar and blood pressure, and dispensing of anti-hypertension and diabetes medicines.
The expected ordinance output will establish a Health Club in the participating LGUs that emphasizes the above interventions to decrease morbidity and mortality due to NCDs.
Department of the Interior and Local Government (DILG) Region VI Assistant Regional Director (ARD) Maria Calpiza Sardua shared her expertise on local legislation during the workshop. She also served as one of the panelists during the presentation of the draft ordinance of the LGU participants. Sangguniang Panlalawigan (SP) Committee on Health Vice Chairperson June Mondejar and Department of Health Center for Health Development (DOH CHD) Region VI Health Systems Implementation, Monitoring and Evaluation Cluster (HSIMEC) Head Maria Clarissa Juanico, as panel members, also provided recommendations to improve the draft ordinance.
The workshop has been part of the continuing partnership of UPV with DOH CHD VI, Iloilo Provincial Health Office, Iloilo MLGUs, and WHO, designed to help improve the local health systems for better health outcomes.
UP Visayas, represented by UPV Foundation, Inc. in this partnership, continues to fulfil its mandate on public service for the achievement of the UN's Sustainable Development Goals.