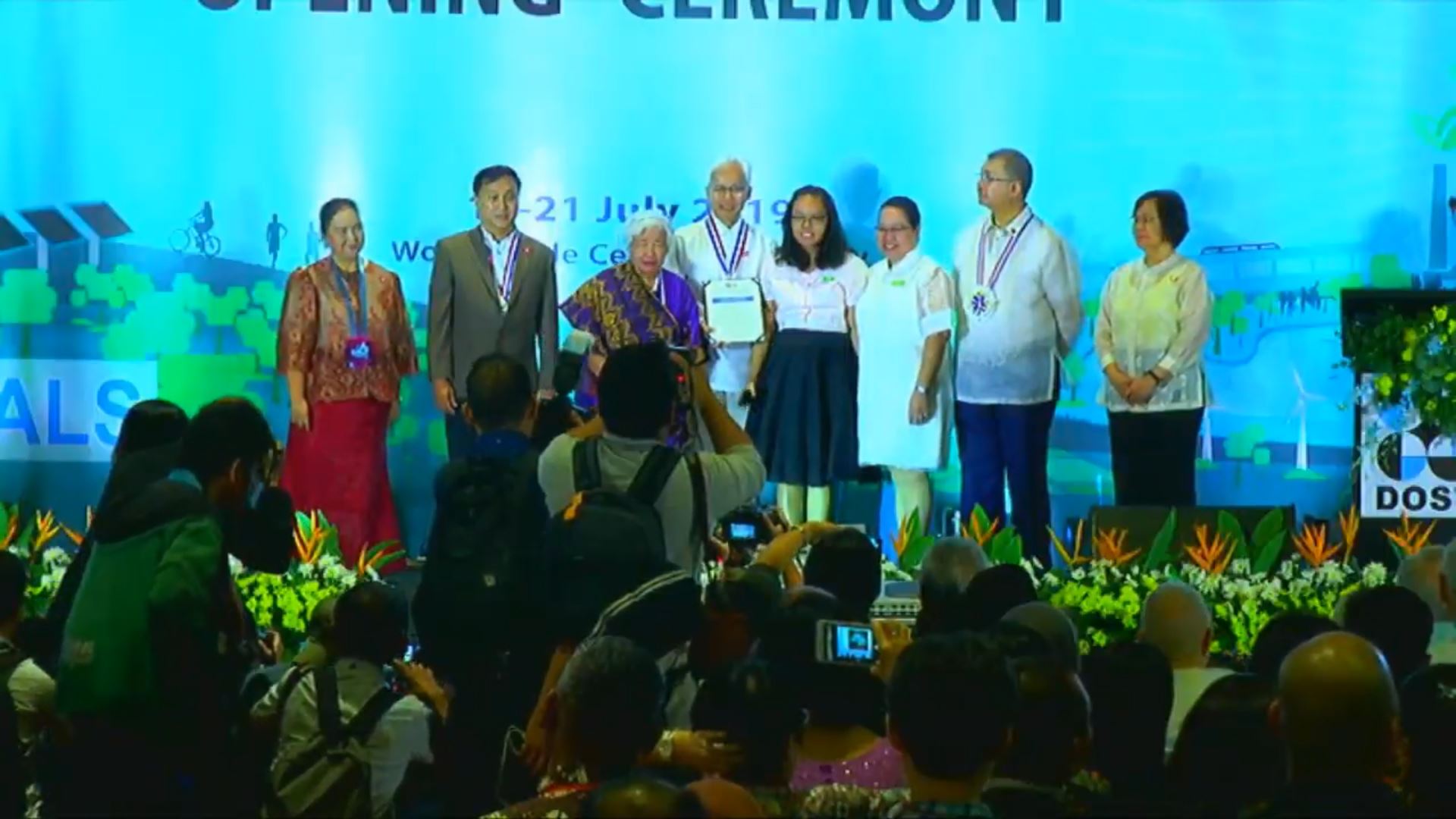 Chancellor Ricardo Babaran was awarded the Outstanding Science Administrator Award (Dioscoro Umali Medal) of the National Academy of Science and technology (NAST) during its awarding ceremony at World Trade Center, Pasay City on July 17, 2019.
The award is given in recognition of Science and Technology or Research and Development administrators who have made significant contributions to science and technology through effective management and implementation of plans and programs.
Dr. Babaran has for many years worked on the goal of creating UP Visayas as a major research hub. As Vice Chancellor for Research and Extension, he championed the increase in the regular appropriations for research and creative work from P3 million to P14.5 million, and this gave way to more innovations and interventions to improve research capacity in science and technology within the university. He matched this by increasing the number of UPV's funding windows for research and creative work from one (1) to seven (7) by 2013. These funding windows continue to enable faculty and research, extension and professional staff (REPS) in generating knowledge in relation to their respective disciplines
He ensured that UPV will be a dominant player in knowledge translation, hence, he pushed for the establishment of the Technology Based Incubator (TBI) Office for Fisheries of UP Visayas funded by DOST-PCAARRD. The TBI became a venue for dynamic interactions among the academe, the industry and the private sector towards promoting the creation of technology-based enterprises gearing towards inclusive economic growth. The operationalization of the UPV Technology Transfer and Business Development Office (TTBDO), which caters to intellectual property (IP) related matters such as orientation, filing and commercializing relevant technologies was also done under his watch.
He also initiated the establishment of the UPV Regional Research Center (RRC). This facility that will have laboratories for chemistry particularly food science, fish biology, microbiology, nanotechnology, biotechnology, bioinformatics and animal testing facility will support researchers in Western Visayas Region, the entire Philippines, and South East Asia.
By creating a guiding principle for UPV "The Hub of Innovation, Sustainability, Institutional Synergy, and Impact Translation (THIS IS IT!) for Fisheries and Aquatic Sciences," Dr. Babaran aims to realize the ideal ecosystem that will balance the university's aspirations to excel and be on a par with its global peers. By having this, it is expected that UPV will also impact on the progressive growth to Philippine society.
UP Visayas was able to sign 14 Memoranda of Understanding and three Memoranda of Agreement with partner state universities and colleges (SUCs) within the country. This growing number of linkages and collaborations with other state universities and colleges particularly in the region presents the strong drive of Dr. Ricardo Babaran towards competent human-resource and networking.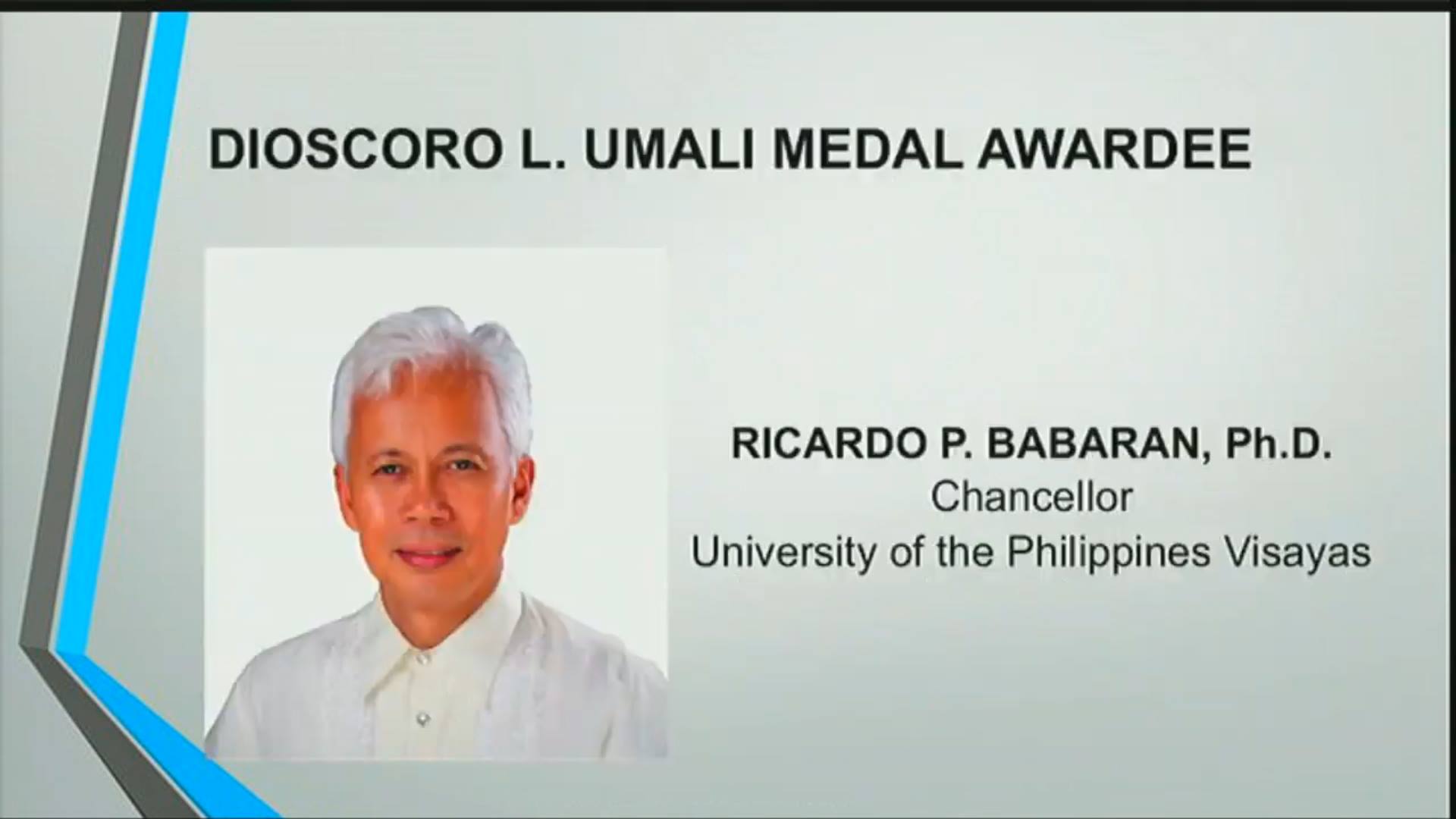 Dr. Babaran encouraged all academic units of UPV to establish their own international institutional partners and these initiatives are now bearing fruit. UPV formed a strong base with key foreign partners, such as the Scottish Association for Marine Science through the Global Seaweed STAR Program; the Institute of Oceanology at the Chinese Academy of Sciences for collaborations related to seaweeds and oceanography; the Golden Gate University on Urban and Regional Planning; and Universite Montpellier-Marbec on microbial ecology.
To help address food security and to support the country's tourism industry, Dr. Babaran is also eyeing future collaborations that will forge partnerships between state colleges and universities in the Philippines; and institutional partners in Israel. He is seeking the support of the Embassy of Israel and MASHAV, Israel's international development agency, for this initiative.
Addressing the poorest sector in the Philippines which is the fisheries Dr. Babaran continues to advocate that the outputs of research must benefit deprived members of society. He is actively working with the members of the Katilingban sang Magagmay nga Mangingisda sa Dolores (KAMAMADO) in Nueva Valencia, Guimaras, Philippines. This community of women fishers partnered in the implementation of a CHED-funded project entitled "Adoption of effective fishing and transportation techniques to increase survival of live demersal fish species." He now works towards the creation of a major program that will promote responsible fisheries through this group.
Dr. Babaran hopes to promote equitable development of islands and regions. Continuous research and sustained capability-building initiatives of institutions are key requirements in achieving this goal. As a research administrator, he hopes that the university can respond more effectively to the societal problems related to food security and sustainable livelihood in various communities of the country. (With sources from OVCRE and OC)