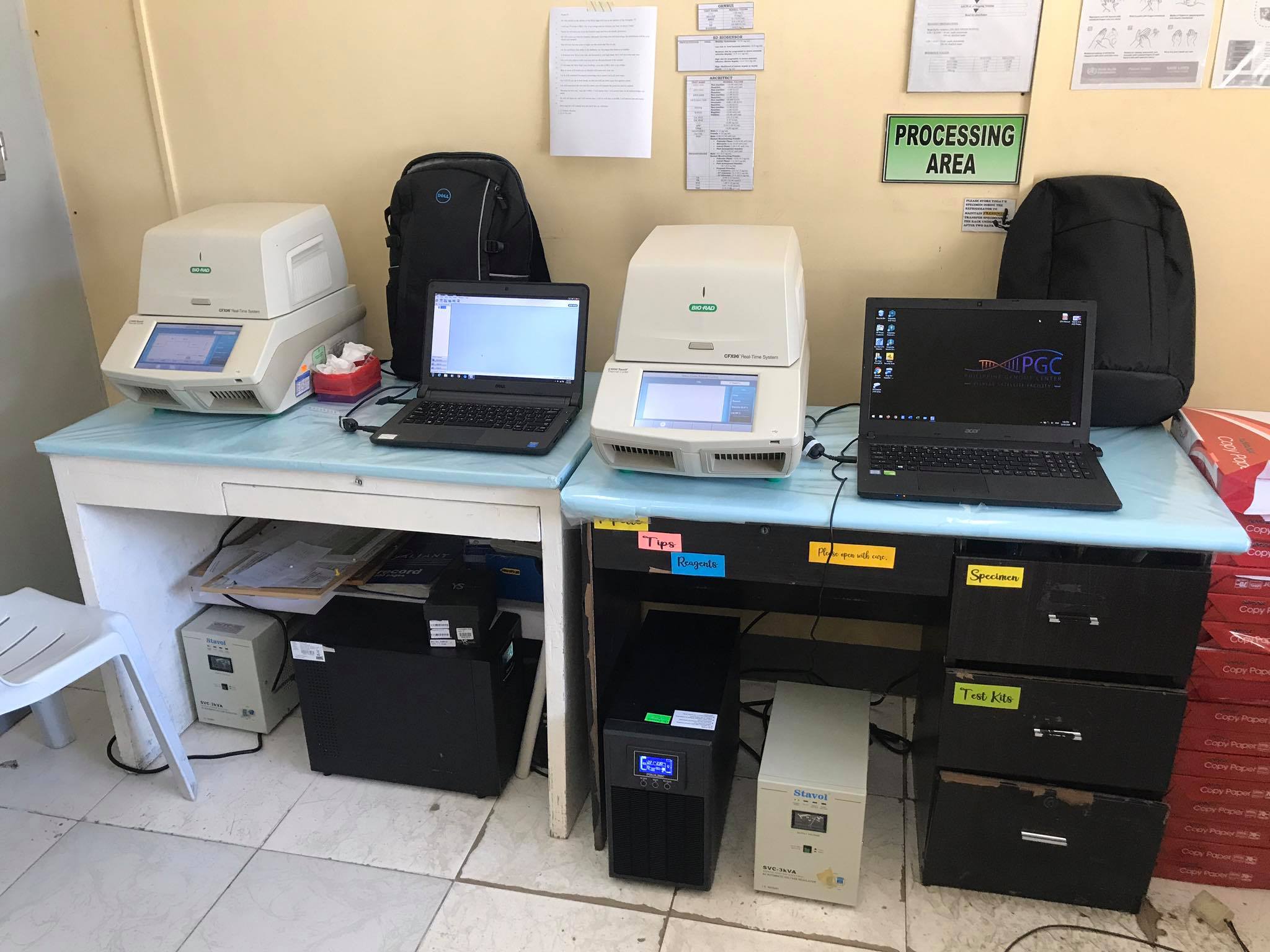 The University of the Philippines Visayas (UPV) through its Philippine Genome Center (PGC Visayas), transferred its RT Polymerase Chain Reaction (PCR) machine to the Western Visayas Medical Center (WVMC) for COVID-19 testing to complement the existing PCR machine of WVMC.
With two PCR machines, WVMC can now process more test kits and operate more effectively in diagnosing infected persons and help provide effective medical care to COVID-19 patients. It can also empower the City of Iloilo and other local government units in implementing more effective tracing and containment measures.
PGC Visayas also assisted the RITM med techs flown to Iloilo by Congresswoman Janette Garin by providing them with nuclease-free water that WVMC lacked at that time to try out a different kit. PGC Visayas (UPV), also lent its Digital Dry Bath that was needed to enable the use of the extraction reagents of the 50,000 testing kits from China.
The PCR Machine of the USA C2B2 Laboratory will also be deployed to increase the COVID-19 Testing capabilities in Iloilo City. Iloilo City is fortunate to have PCR Machines in WVMC, USA C2B2 Laboratory, Philippine Genome Center Visayas (UPV), South East Asian Fisheries Development Center – Aquaculture Department (SEAFDEC-AQD) and WVSU.
With increased testing capacity, Iloilo City and province can be better equipped to fight the spread of the COVID-19 infection.
The transfer of the machines became possible through the initiatives of Iloilo City Mayor Jerry P. Treñas and the collaboration of Governor Arthur Defensor, Jr.; Western Visayas Medical Center; DOH 6; IAmUPHi; UPAA; Philippine Genome Center-Visayas, which is established through support from the Department of Science and Technology and Philippine Council for Health Research and Development; USA and USA Balik Scientists; West Visayas State University; South East Asian Fisheries Development Center - SEAFDEC; Biosafety Officers from Philippine Science High School WVC; UP Silak Silab Fraternity and Sorority; medical specialists, epidemiologists, virologists, pathologists, medical technologists and public health specialists; the Office of the Presidential Consultant for Western Visayas; and OPAV, in a concerted effort to protect the residents of Iloilo from the spread of the viral infection.