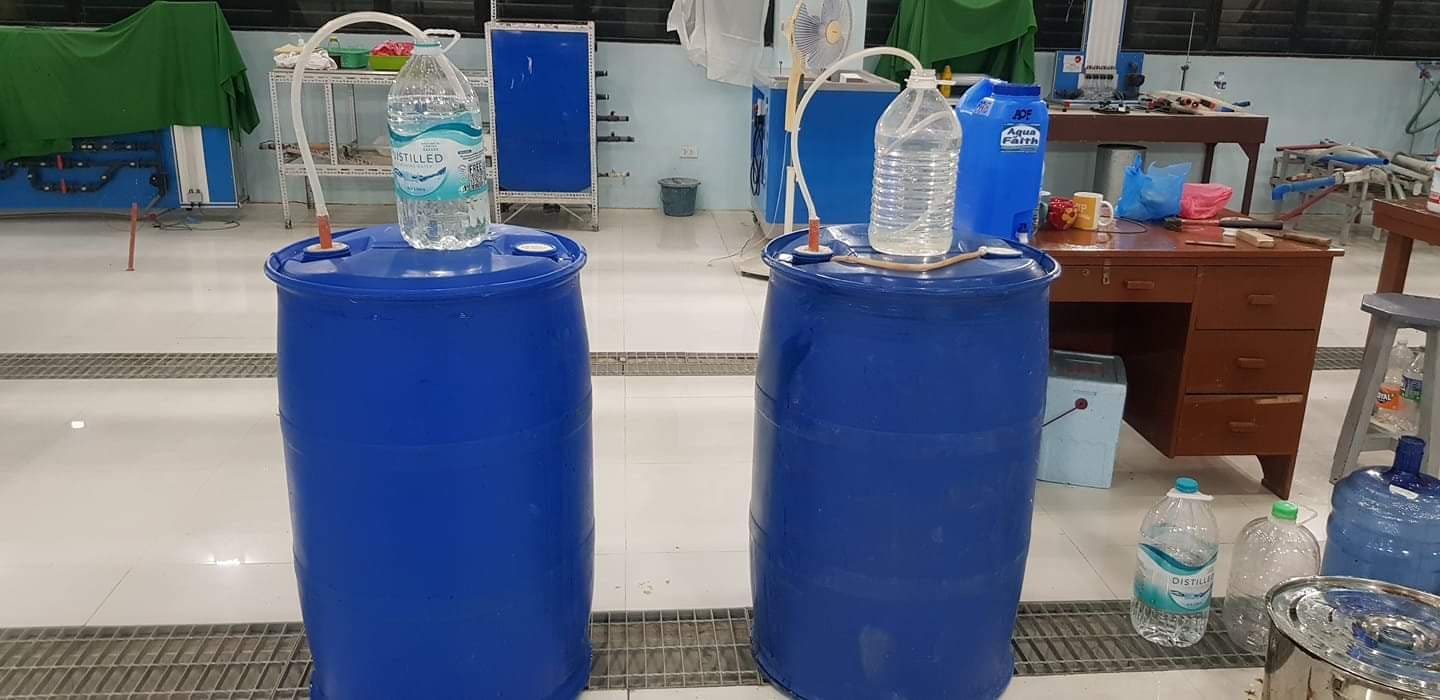 Photos by: Dr. Ramer Bautista
UP Visayas is gearing up to produce more alcohol solutions for use in sanitation in the current public health crisis.
The School of Technology (SoTech) is leading the production of ethanol as an initiative of UPV chemists and the UPV administration.
SoTech Dean Ramer Bautista stated that drum-type batch fermenters are currently in place for ethanol production. While packed bed bioreactors for ethanol fermentation are being set up at the Miagao campus to increase further the production rate.
It is expected that the initial yield of ethanol will be ready in two days, after which the UPV chemists along with researchers from the UPV Regional Research Center will proceed to its distillation. Chemists from the Philippine Science High School - Western Visayas have also volunteered to assist in the project.
The group is setting up an analytical laboratory for quality control ensuring that the ethanol alcohol solution that shall be given out by UPV reaches 60% or more to be effectively antiseptic or antimicrobial.
The production of ethanol was made possible by Mr. Terence Uygongco and IBAH who donated molasses from La Filipina Uygongco Corporation, Capiz Sugar Central, Inc., and Universal Robina Corporation – Sugar and Renewables (URC-SURE), Passi City, Iloilo.
The plastic drums used for fermenting the molasses were donations from the Metro Iloilo Water District (MIWD) through the efforts of John Cañonero. The other donors were Martin Mabunay, Atty. Joseph Go, Irma Lim, and Noel Lucero.
San Miguel Brewery, McDonalds, Megaworld and JCI also donated trolleys for the transfer of the necessary materials for production.
Atty. Nellie Regalado of the IamUPHI was instrumental in putting together the donations for this project.
The endeavor is supported by the UP, Magbubunga Tayo!, UPV Foundation Inc., PSHC-WVC Alumni, IAmUPHi, UPAA Iloilo Chapter, and UPV COVID-19 Task Force.
Mabuhay kayong lahat at maraming salamat!