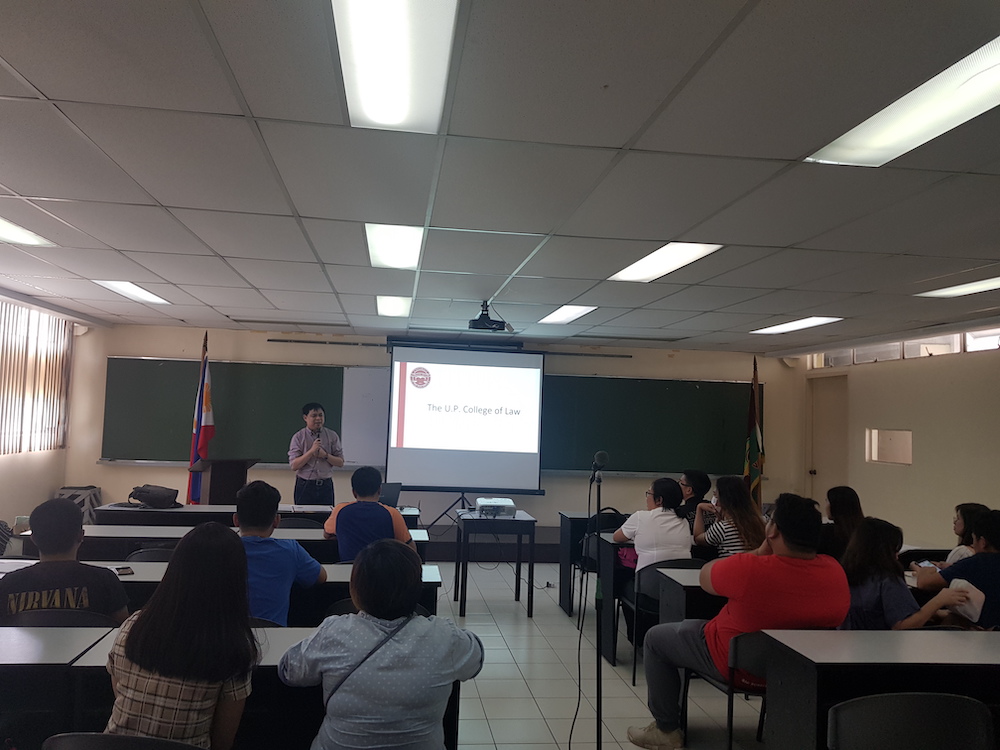 The University of the Philippines College of Law conducted an orientation to aspiring lawyers who wish to lake the Law Aptitude Exam (LAE) on January 24, 2020. Atty. Emerson S. Bañez, faculty member of the College, gave the participants insights and tips on how to pass the LAE. An Iloilo-based alumna Atty. Kristine Alobba also encouraged the participants by sharing bits of her experiences while fulfilling her Law degree.
According to Atty. Bañez, the College decided to conduct a campus tour this year in the Visayas and Mindanao regions. He added that to fulfill their duty as a national university, there should be equal opportunities for admission to the College of Law from all over the country. This year, there will be eight testing centers  all over the country, namely: UP Baguio, UP Diliman, Naga City, UP Visayas, UP Cebu, Cagayan De Oro City, UP Mindanao (Davao), and Zamboanga City.
Late registration is still open until February 14, 2020 and the exam will be on February 23, 2020. After which, successful passers will be subjected for interview on May 25 to June 10, 2020. The hope of the College is to have an evenly spread number of enrollees this year across the country.