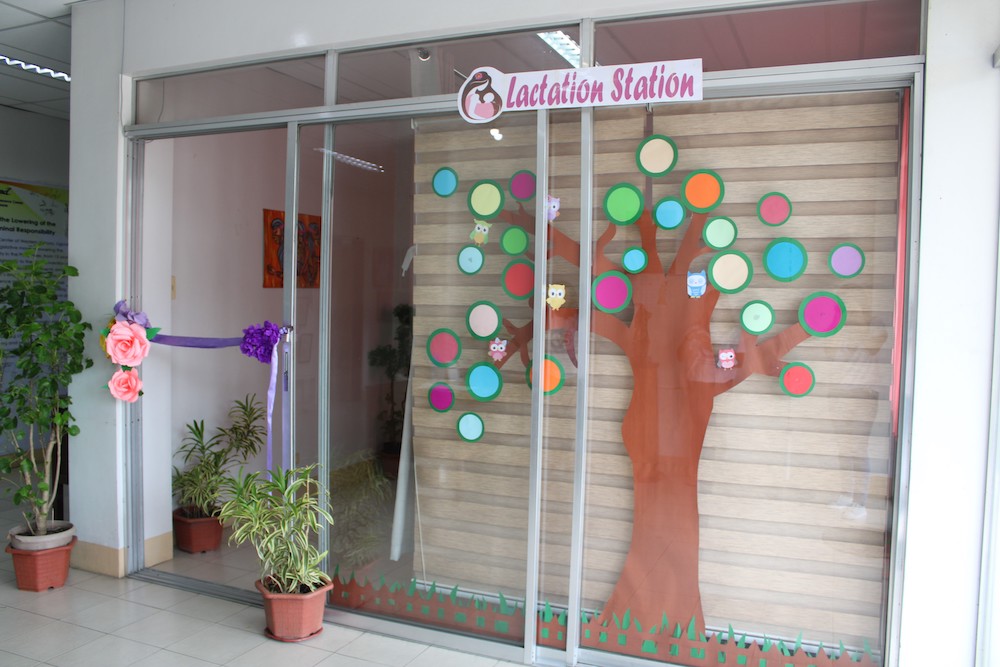 In compliance with Republic Act No. 10028, also known as the Expanded Breastfeeding Promotion Act of 2009, the UPV Gender and Development Program facilitated the launching of the lactation station located at the ground floor of the GDP building at the UPV Iloilo City campus last July 22, 2019.
Dr. Rhodora M. Bucoy, Chair of the Board of the Philippine Commission on Women, who was in Iloilo City to act as resource speaker in a public forum organized by Ugsad Regional Gender Resource Center, was invited to the launching and served as special guest. UPV Vice Chancellor for Academic Affairs Dr. Gay Defiesta, GDP Director Dr. Mary Barby P. Badayos-Jover and some UPV employees were also present during the said event.
Just in time for the observance of the National Breastfeeding Awareness Month this August, the launching of the first lactation station in UPV aims to highlight the importance of breastfeeding which has proven to have a lot of beneficial effects not only to babies but also to mothers. This is also part of the localization of the Magna Carta of Women (MCW) which aims to address the practical gender needs of working mothers. The lactation station is open not only to breastfeeding mothers who are UPV employees but also to students and extension networks such as mothers of children who are enrolled at the Balay Balay Child Minding Center.
The UPV administration together with the Gender and Development Program are targeting to establish more lactation stations in UPV Miagao and Tacloban campuses within the year.