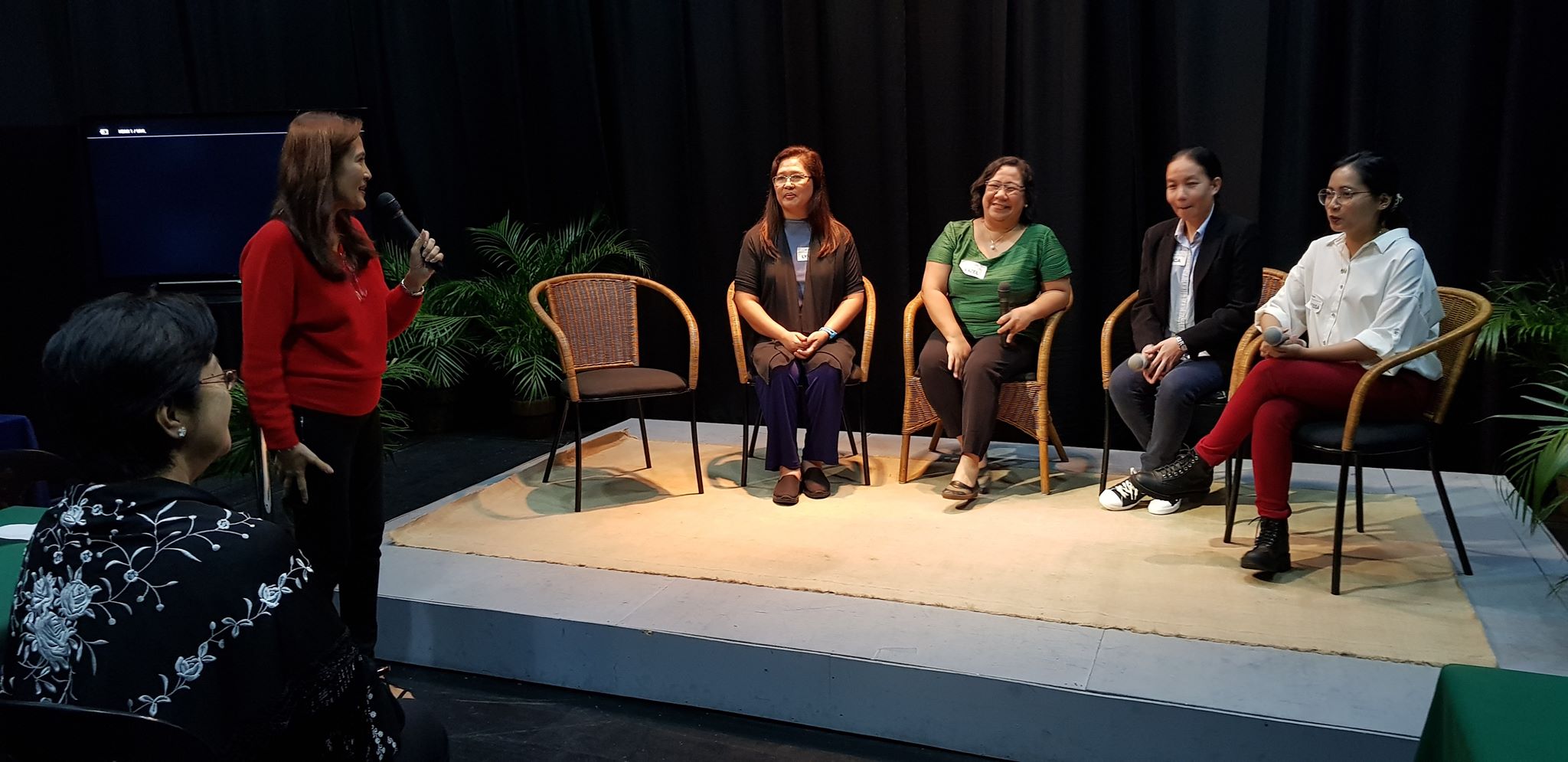 (Seated L-R:) Ms. Lyncen Fernandez & Ms. Anna Razel Ramirez of the IPO 
"Every institution needs a crisis management team and a crisis communication committee because crisis and disasters can happen to anybody," says Dr. Dante M. Velasco, Chairman and CEO of Creative Point International.
Velasco was one of the two resource persons of the Communication Planning Workshop organized by the UP Office of the Vice-President for Public Affairs on August 22-23, 2019 in UP Diliman. The other was Ms. Veronica Baluyot-Jimenez, a practicing broadcast journalist, vlogger and program host.
Anna Razel Ramirez, Director of the UP Visayas Information and Publications Office and Mary Lyncen Fernandez participated in the said workshop along with their colleagues from the information offices of the various UP constituent universities.
Among others, the workshop emphasized the importance of how to deal with a full-blown crisis, establishing a "trust value" or credibility among stakeholders, and how to effectively engage the media.
The participants were grouped together and were given "hot topics" to prepare for. Thereafter, they underwent a simulation of how to organize a press conference and how to conduct one's self during interviews (one on one, ambush, talk show) particularly on television.
Vice-President for Public Affairs, Dr. Elena Pernia welcomed the participants and emphasized that the strength of communication is to ward off crisis.