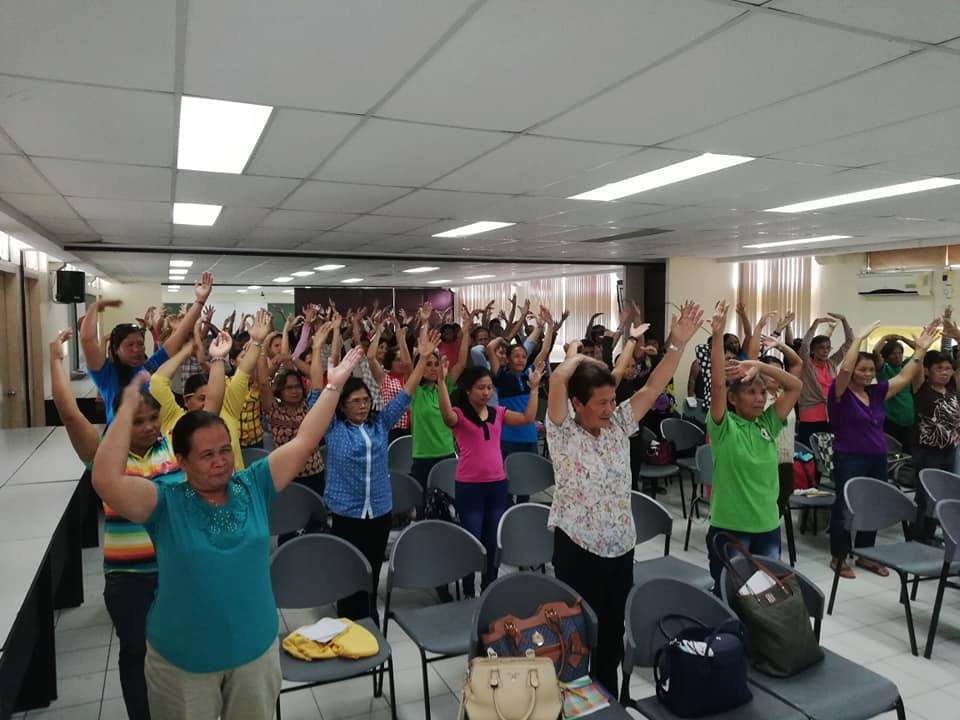 Continuing in its advocacy to promote good health and proper nutrition at the grassroots, the UP Visayas Community Outreach Program (COP), through its Barangay Integrated Development Approach for Nutrition Improvement, held a health and nutrition forum on July 31, 2019 at the UPV Iloilo City campus.
Adopting the nutrition month theme, "Kumain ng Wasto at Maging Aktibo… Push Natin 'to!," COP is committed to ensure that the Philippine Plan of Action for Nutrition (PPAN) 2017-2022 reaches its objectives.
These objectives include: 1) promote good health and nutrition through proper diet; 2) promote the importance of physical activities to achieve and maintain good health and nutrition; and 3) encourage local officials at the grassroots to provide enabling environment to achieve these goals.
The participants of the event are local leaders and nutrition and health workers from BIDANI-partner communities in Duenas, Janiuay, Igbaras, and Tubungan.
An inspirational Message entitled, "A Journey to Health, Fitness and Wellness" was given by Mary Lyncen M. Fernandez, Chair of the UP Visayas Health Lifestyle and Wellness Committee. Nelin Jean G. Emboltura, Nutrition Officer 1, gave a "2019 Nutrition Situation Updates on Western Visayas." Her colleague Romela Dee B. Candoliza, also Nutrition Officer 1, talked on the "National Nutrition Council 6 Diet."
Yoga masters Jonah and Nenet Naranjo of Barefoot Studio led the participants through "Physical Activities for Adults and the Elderly."
COP is the extension arm of the College of Arts and Sciences, UPV. CAS Dean, Prof. Ma. Severa Fe Katalbas, welcomed the participants. (Source: COP)