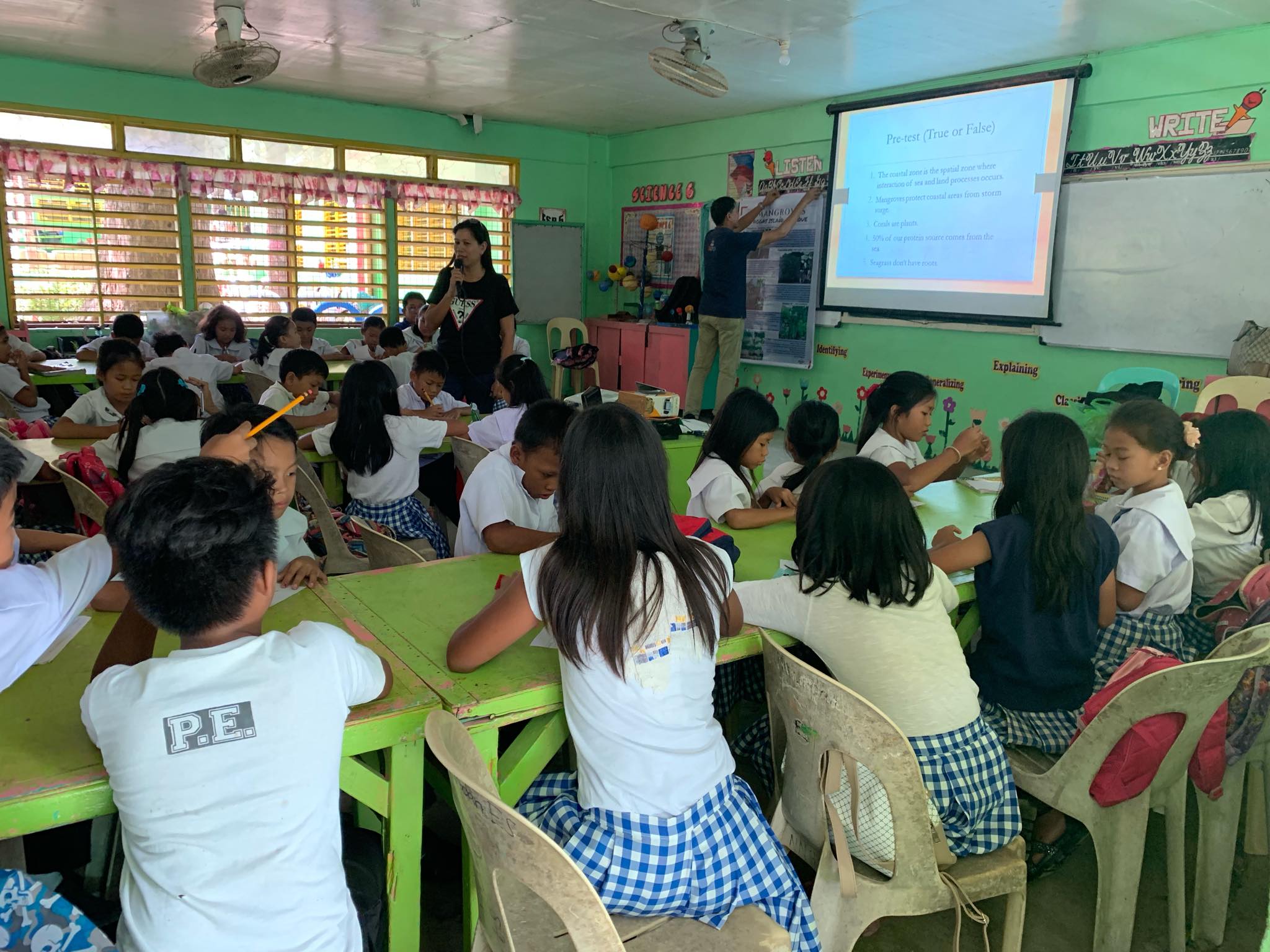 More or less 50 Grade V elementary school learners understood the importance of marine coastal ecosystems and the detrimental effects of illegal fishing.
A group of researchers from the Institute of Marine Fisheries and Oceanology (IMFO), College of Fisheries and Ocean Sciences (CFOS), UP Visayas conducted an information drive to Nalundan Elementary School, Guimbal, Iloilo on June 25, 2019.
Nalundan is one of the coastal barangays in the municipality of Guimbal, 32 kms. south of Iloilo City.
Ms. Shirley M. Golez, Ms. Yrla Mey P. Santander, and Mr. Ramon S. Cruz gave lectures on the importance of mangroves, sea grasses, and coral reefs in protecting the coastal and marine ecosystems. They also introduced to the pupils the destructive fishing methods and their negative impacts on the marine ecosystems and contributions to the depletion of fish stocks.
At the end of the lectures, the pupils were asked to make a poster of the different marine ecosystems.
The info drive is one of the public service activities conducted by the Institute among the secondary and elementary schools in the neighbouring towns of Miagao to teach children about caring for the marine environment and the role they play in protecting or destroying the natural resources. (With sources from IMFO)