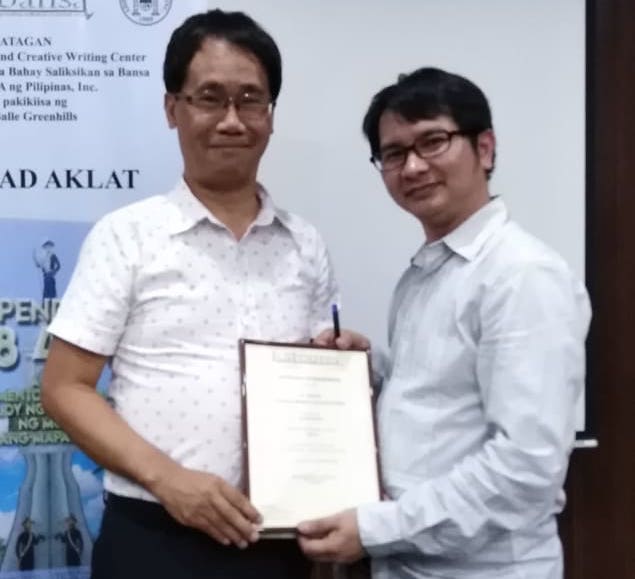 The Center for West Visayan Studies is now a member of the Kapisanan ng mga Bahay Saliksikan sa Bansa (KABANSA), a duly recognized organization of studies centers in the Philippines. No less than Dr. Randy Madrid, CWVS current Director, who attended and received the certificate of membership from KABANSA president, Ryan Palad, during the History Lecture and Book Launching sponsored by KABANSA and ADHIKA held at La Salle Greenhills, Mandaluyong City on January 25, 2020.
As a KABANSA member, CWVS is now connected with the other regional studies centers in the Philippines and will be actively engaging on research and community engagements of mutual concerns through conferences, lectures, and publications.
KABANSA was formed in 2008 as a response to the need for regional studies centers to have a collective voice in ventilating issues and concerns as well as in negotiating for representations in regional and national cultural initiatives and development endeavors.