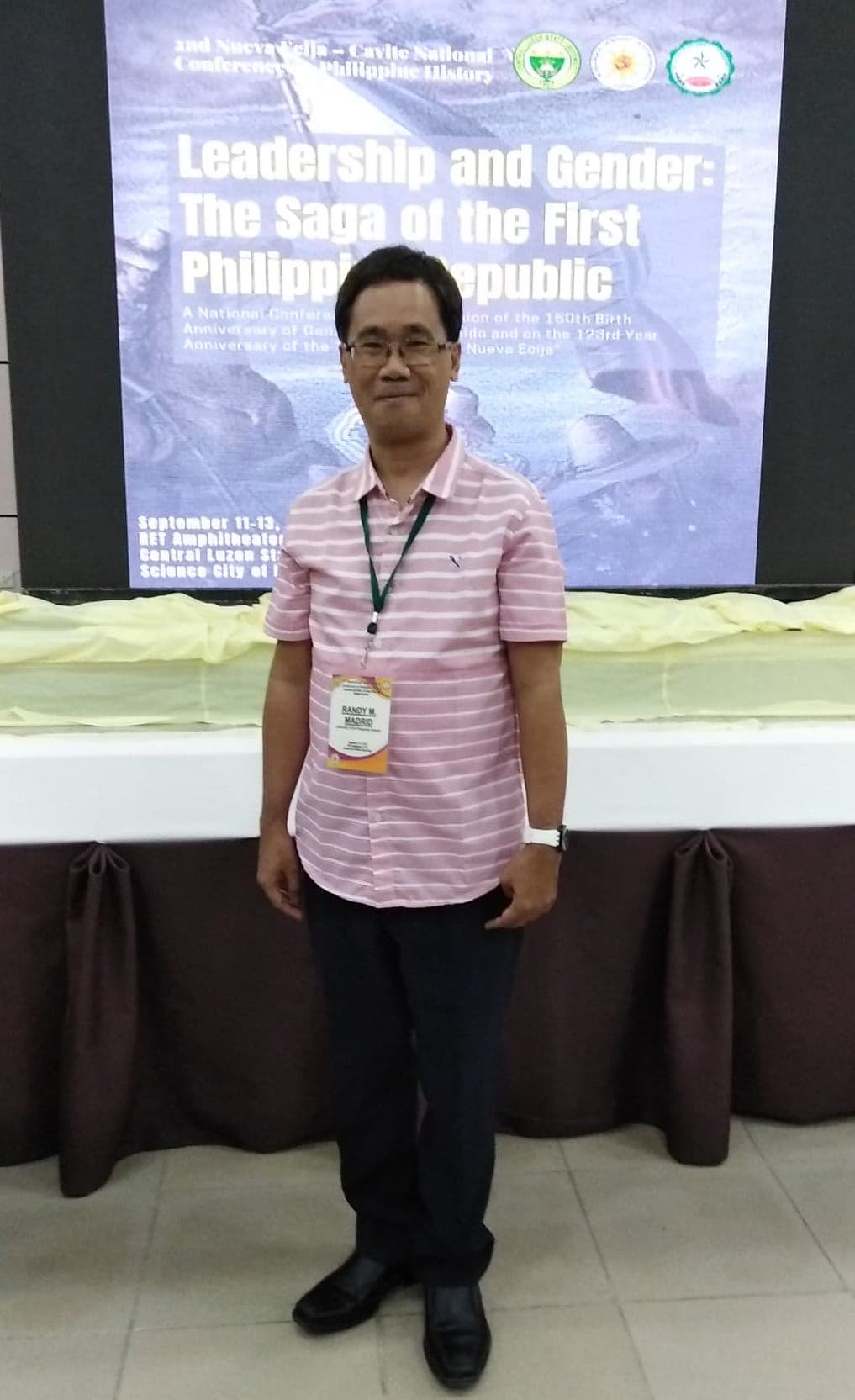 The Center for West Visayan Studies (CWVS) director, Dr. Randy M. Madrid, participated in the 2nd Nueva-Ecija-Cavite National Conference of Philippine History, which was held in Central Luzon State University, Science City of Munoz, Nueva Ecija on September 11-13, 2019.
The event was co-sponsored by the Center for Central Luzon Studies at CLSU and the Cavite Studies Center, De la Salle University, Dasmarinas, Cavite. The three-day Conference, which carried the theme: "Leadership and Gender: The Saga of the First Philippine Republic" was attended by more than 200 participants, mostly social studies and history educators from public and private schools around the country. Dr. Madrid presented a paper entitled: "To Lead and To Love: Generals Aniceto Lacson and Juan Araneta and the Saga of the Centonal Republic of Negros."
The Conference was very timely for the CWVS to forge ties with the regional studies centers present in the gathering. Dr. Madrid accomplished his aspiration to have CWVS be part of the network of regional studies centers by formally enlisting it as one of the newest members of the Kapisanan ng mga Bahay Saliksikan sa Bansa (KABANSA) or the Association of Studies Centers in the Philippines. He also enlisted the Center in the Local History Network (LHN) of the National Historical Commission of the Philippines.
During the special meeting of regional centers' directors last September 13, CWVS forged collaboration with Center for Central Luzon Studies, Cavite Studies Center, and Palawan Studies Center in the preservation and promotion of history and heritage, cultivation of inclusivity and interdisciplinary researches in cultural education and IP studies, and other matters of mutual concerns and advocacies of these regional studies centers. (With reports from Dr. Randy Madrid)