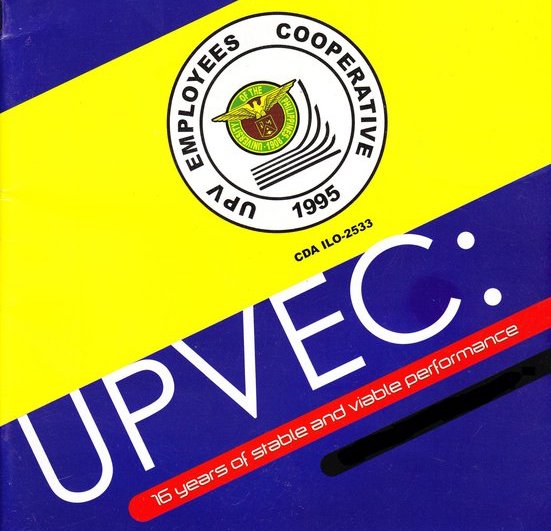 Workers of the UPV Employees Cooperative (UPVEC/Coop) welcomed the collaboration with the UPV Administration to provide food services to students and campus residents during the enhanced community quarantine. The Coop management acceded to the request of UPV administration to continue its operations even as strict adherence to government guidelines on health and safety during the health emergency was seriously taken into consideration.
The Coop temporarily closed shop immediately after the ECQ was implemented in Iloilo. It accepted the opportunity to serve UPV once again as the administration continues to develop measures to adequately address the needs of constituents in the time of the COVID-19 pandemic.
The 32 personnel who are from Miagao and adjacent municipalities have been reporting almost everyday after the Coop reopened on March 30 to cater to the needs of members, specifically processing emergency loans, as well as those of campus residents and the students stranded in the university dormitories through its mini grocery. Food deliveries for students were started on April 20.
The Coop personnel were also thankful that they had been called back to work because as daily wage earners, the several weeks of closure of the UPVEC brought them no income at all.
Along with the opportunity to work again, the UPVEC also approved a financial grant to its personnel to tide over the period of COVID-19 crisis. The amount called Emergency Assistance Benefit was given on April 16.
Meanwhile, stranded UPV students have been given socialized food subsidies which they can use to buy meals from the UPVEC cafeteria should they choose to.
Procuring meals and groceries from the UPVEC which operates in the campus was deemed as the better option to minimize the risk of exposure of dormitory and staff house residents to the COVID-19 virus from asymptomatic carriers in the communities adjacent to UPV.
Earlier a resident in the barangay where the UPV staff houses and dormitories are located tested positive for the virus. The UPV administration decided to tap the Coop services as a safety measure in keeping with directives to limit the entry of outsiders to the university to minimize risk of exposure of residents to the COVID-19 virus from possibly asymptomatic services and goods providers and make contact tracing easier in the event of an outbreak in the campus.