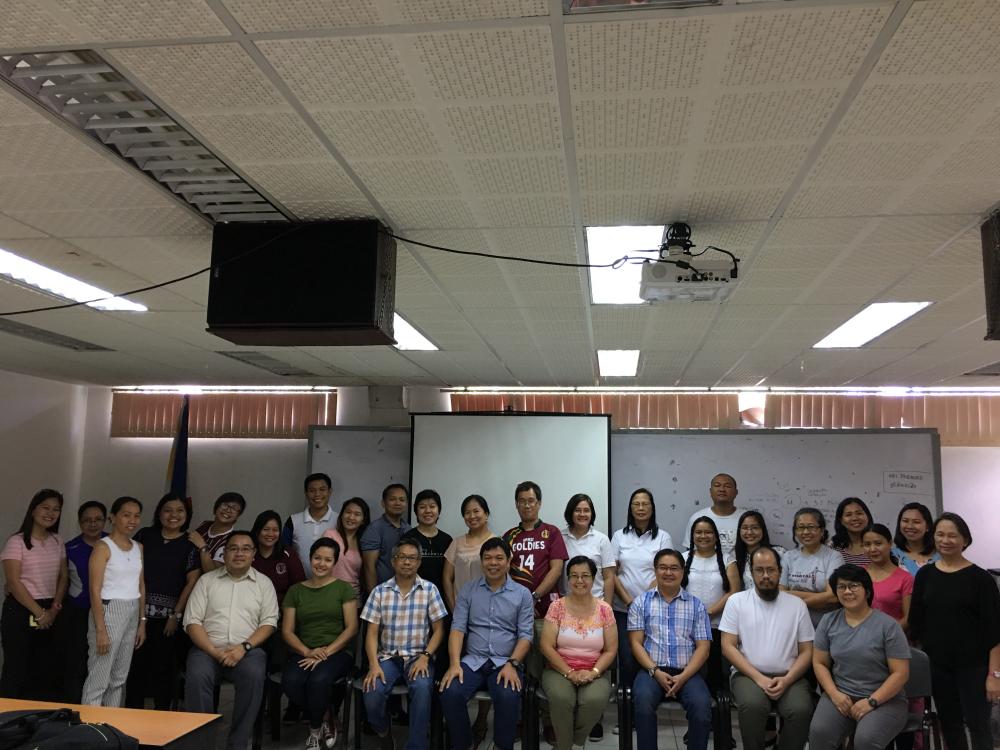 Through a joint effort, the College of Arts and Sciences (CAS) Public Service and Extension Committee and the CAS Research Committee conducted the CAS Research and Public Service Orientation-Workshop at the Graduate and Continuing Education Building, UPV Iloilo City on April 16-17, 2019.
The two-day activity aimed to revisit the College's public service and research arms and develop a clarified agenda for both. It also provided the current Community Outreach Program (COP)/BIDANI with the opportunity to gather recommendations and insights for the improvement of its proposal to become the "CAS Public Service and Extension Office."
CAS Dean Ma. Severa Fe S. Katalbas oversaw the workshop and emphasized in her opening speech, the urgency of creating a culture of public service and research in the college. She also highlighted that the College needs to heed to a standardized practice and engagement in public service and research.
During the orientation, Associate Dean Nilo C. Araneta, also the head of CAS Research Committee, presented the College's research agenda for 2017-2022 while Prof. Moniq M. Muyargas, the COP-BIDANI's ex officio FIC, presented the current COP-BIDANI framework. These lectures served as reference for the breakout sessions of the workshop.
The workshop was divided into three breakout sessions. The first was dedicated to the College's research and public service practices and caveats. Participants identified the problems and gaps that were repeatedly and consistently encountered by the College over the years. The second breakout session focused on the resolutions to the research and public service caveats. Attendees formulated and conceptualized feasible solutions for each problem and gap that they have identified. The third and last breakout session had the participants discuss the plans and targets to be set by the College for the remainder of 2019.
The workshop was attended by CAS Administrative Personnel and REPS, the Division/Departmental Chairpersons, and the Faculty Members of the Research and Public Service Committees.
At the end of the two-day activity, Prof. Muyargas echoed the ways forward for the College's research and public service arms. The closing remarks from Associate Dean Nilo C. Araneta informed the attendees of a possible second phase of the activity—a full-blown strategic planning with all of the stakeholders.
With this orientation-workshop as a significant springboard, the CAS hopes to enhance its activities and projects and achieve more productive years in research and public service.