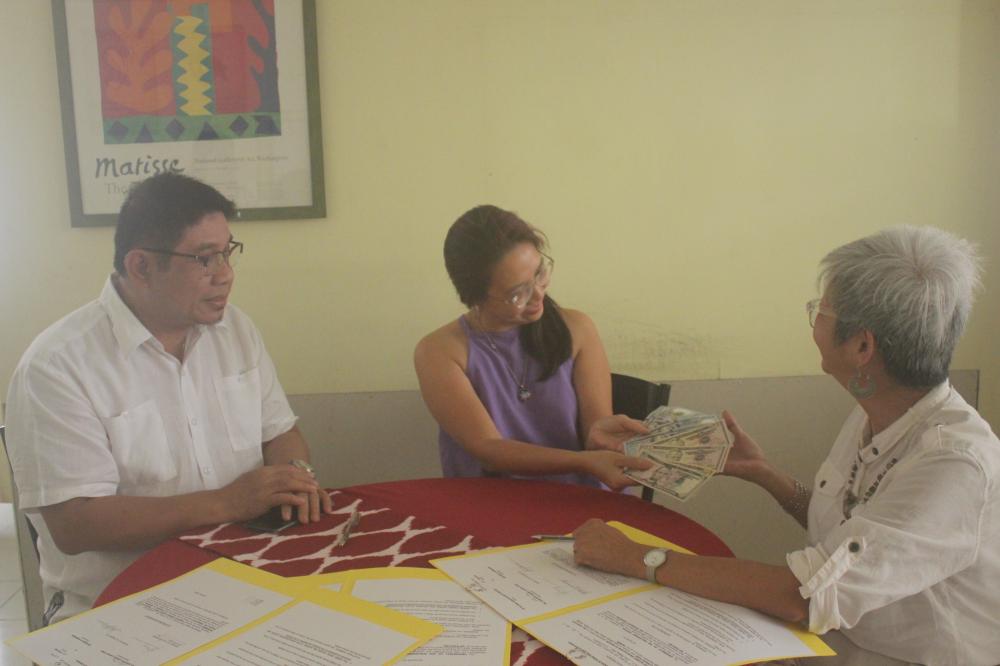 The President of UP Alumni Association of Nevada through its President, Ms. Dorothy Lenore Llariza-Tome handed over a donation amounting to $565 in support of the Sponsor-a-tutee program that is spearheaded by the TLRC.
Ms. Tome visited TLRC last April 12, 2019 to officially sign the deed of donation. Representing the University are TLRC Director Prof. Amy Daquilanea-Tanoy, and Vice-Chancellor for Planning and Development Prof. Martin Genodepa.
The Sponsor -a-tutee program aims to give incentives to student volunteer tutors who are willing to help their fellow students cope with their difficulty in Math, Chemistry and Communication.
TLRC sees the importance of peer to peer discussion as a mode for effective learning because while the tutee learns from the tutor, the tutor also learns from the tutee creating a formative and productive learning experience for both.
As some students couldn't afford private tutors, the funds of the program will act as their means to avail of the peer tutorial service.
The TLRC continues to seek for partners and donors in order to sustain the program. Interested donors may contact the UPV TLRC (This email address is being protected from spambots. You need JavaScript enabled to view it.).