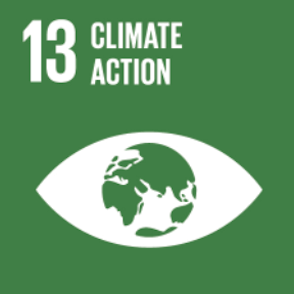 Professor Jumar G. Cadondon of the University of the Philippines Visayas - Division of Physical Sciences and Mathematics, College of Arts and Sciences recently presented two research papers at the 6th International Conference on Climate Change 2022. His work titled Algal organic matter measurements of Spirulina using UV-Vis absorbance and fluorescence spectroscopy under the track Climate Change: Agriculture, Water, and Food Security won the Best Oral Presentation Award. He also presented another paper titled Correlation of water quality, UV-Vis absorbance, and fluorescence measurements of Laguna rivers during the dry season under the track Climate Change Impacts, Education, and Social Responsibility.
The said conference with the theme "Meeting Climate Challenges Amidst the COVID-19 Pandemic" was conducted virtually last February 17-18, 2022, through the Zoom virtual platform. The conference aims to encourage collaboration and exchange of information ideas among environmentalists and professionals in related disciplines with a particular interest in global climate change issues and solutions. It was organized by The International Institute of Knowledge Management-Sri Lanka and co-hosted by the Center for Natural Sciences and Environmental Research from the College of Science of the De La Salle University and Association for Environment Management and Sustainability. The conference has its academic partners, namely the School of Environmental Science and Management from University of the Philippines Los Banos, Forestry Faculty from Mulawarman University, Kocaeli University, and Department of Geography Modibbo from the Adama University of Technology.
The event started with the speech of the conference convener, Mr. Isanka P Gamage, co-founder & managing director of The International Institute of Knowledge Management (TIIKM). Three sessions about climate change were organized for the first day of the conference, namely "climate change mitigation and effective adaptation", "climate change impacts, education, and social responsibility", and "climate change and carbon management". The conference went on the second day with a publication seminar, various poster and oral presentations, plenary sessions, and roundtable discussions. An awarding ceremony concluded the whole 2-day event.