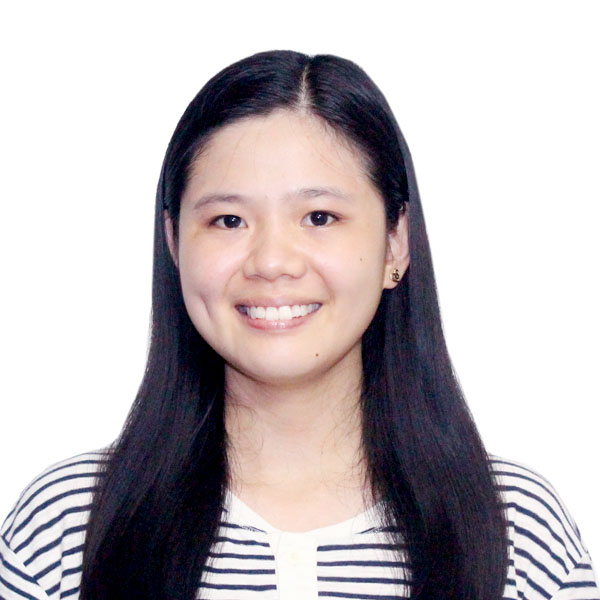 Amethyl Mardin Pernito, a BS Fisheries graduate of the College of Fisheries and Ocean Sciences earned the distinction of graduating as the Class 2019 Valedictorian of UP Visayas. She earned the highest GWA of 1.277, magna cum laude, from among 800 plus graduates.
As a fisheries graduate Pernito said that UP, particularly her College, has given her a profound appreciation of the archipelagic nature of our country with its diverse ecosystems that supports a wide range of species of flora and fauna.
"My four-year stay in the Miagao campus, bordered by sea and mountains, allowed me to see the long stretch of waters on one side while on the other side, I get to see the ridges. These systems maintain a wide variety of different species of flora and fauna.
The Bacolod City born graduate also pointed out that apart from classroom discussions, her class were exposed to different activities such field trips, visit to different islands and islets wherein they tested concepts and theories learned in class. She said that these exposures made her and her classmates realized that the aquatic systems have a similarity with the terrestrial ecosystems and that they interconnected.
Because her degree has instilled in her such an appreciation, she said she wants to help in informing people about the importance of having a balance between harvesting from and preserving nature.
"Education is a vital strategy in transforming the people's behavior towards the conservation of marine resources.
In addition, Pernito is also very much aware that food security is remains a challenge that confronts the poorest of the poor in the country, including the fisherfolks.
"Our marine resources continue to decline because of the increasing demand and improving methods of extraction. Most fishers continue to extract for they have no source of income other than fishing."
Pernito said that her studies taught her the importance of allowing different species to breed and spawn in their season because of its importance to the natural productivity of the marine environment. She is hopeful that implementing close and open seasons, known to have worked according to studies, will replenish the depleted marine resources if the country.
Reflecting on what UP has given her, Pernito said the University has gifted her with a very solid academic training but more importantly, it has developed a love for the country and a sense of service to the community.
"I learned of the jargons and complex concepts of biology, chemistry, physics, calculus, other fields of mathematics and science but at the end of the day we are always reminded by our teachers that all the things that we learned must be used in service for the Filipino people. Studying how to conserve and to preserve marine resources and increase fish production that would meet the needs of Filipinos are ways of serving and showing love to the Philippines." (With sources from Amethyl Mardin Pernito)