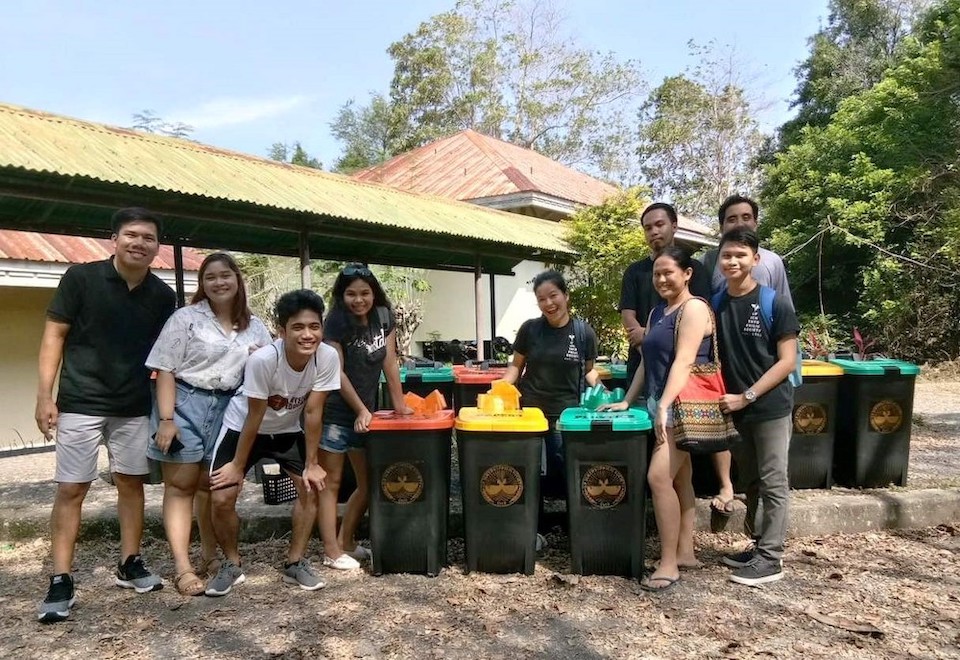 In line with its 54th anniversary celebration, the UP Ichthyophilic Society (UPIS), a socio-academic organization of the College of Fisheries and Ocean Sciences (CFOS), UP Visayas (UPV) launched the ISegregate Project on August 14, 2019 at the UPV Miagao campus.
This project is aimed to encourage proper waste segregation in the University and to increase environmental awareness of the community.
Thirty (30) garbage bins were officially turned-over to the UPV Campus Development and Maintenance Office (CDMO). Engr. Roger Teves, CDMO Head of Sanitation and Water Utility, formally received the donated items.
The trash bins were distributed in various locations around the university: Administration Building, College Union Building (CUB), College of Arts and Sciences (CAS) as well as in different vicinities around the CFOS particularly at the Umali and Pidlaoan Halls, Acacia Park and wet and dry laboratories among others.
"Dako ini nga bulig sa aton university kag sa aton palibot." [This is a big help to our university and to our environment.], said Engr. Teves.
ISegregate project is in collaboration with the UPIS Alumni Association (UPISAA), initiated and sponsored by UPIS Batch 2011 alumni.