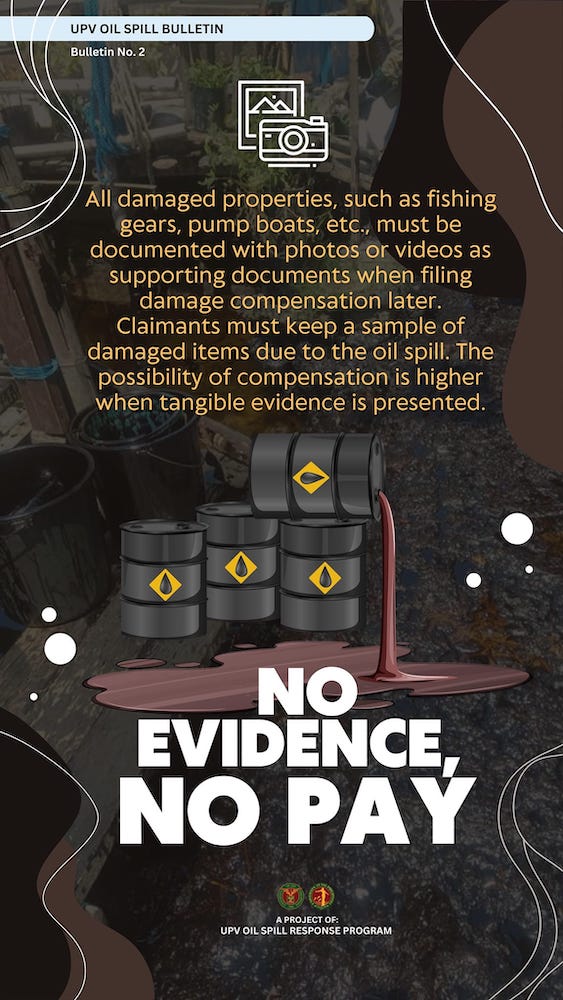 (By the UPV Oil Spill Response Program)
All damaged properties, such as fishing gears, pump boats, etc., must be documented with photos or videos as supporting documents when filing damage compensation later. Claimants must keep a sample of damaged items due to the oil spill. The possibility of compensation is higher when tangible evidence is presented.
DISCLAIMER:
This public service announcement is based on the past experiences of UPV in helping address oil spills across the region.