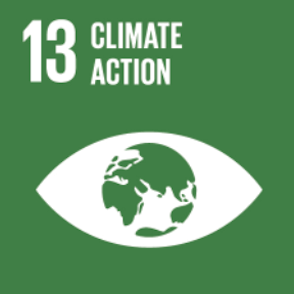 The University of the Philippines Visayas (UPV) is collaborating with 8 Villa Beach and the Iloilo City Tourism and Development Office for the World Earth Day Celebration on April 22, 2022.
This year's celebration will be marked by a three-day event at 8 Villa Beach from April 22 – 24.
Some of the activities for the said event include a series of beach cleanups, trash + sand + art installation, nature pledge mural painting, and earth bazaar, among others.
On the last day of the event, the organizers will hold film screenings with Q&A/interaction with filmmakers from UP Visayas Films, USAID Fish Right Program, SEAning Kabataan Short Film Contest, and Gawad CCP Para sa Alternatibong Pelikula at Video.
Ian Varona, the owner of 8 Villa Beach, is one of the active advocates who are making sure that Villa Beach remains clean and family-friendly.
Villa Beach was one of the popular Ilonggo destinations many years back, but Iloilo City, for a season, had to address concerns on solid waste management and illegal settlers in the area.
Currently, the city is succeeding in ensuring that Villa beach is restored to its former glory.
The partners for this year's World Earth Day Celebration at 8 Villa Beach are earthing PH, MORE Electric and Power Corporation, UP Validus Amicitia Brotherhood, San Miguel Beer, RMN, Clucks Sarap, Hulag ta Sta. Cruz, Fish Rights, Ibadiba artist Pam Santos, and Panay News.
Earth Day is widely recognized as the largest secular observance in the world, marked by more than a billion people every year as a day of action to change human behavior and create global, national and local policy changes, according to EARTHDAY.ORG.
The said organization highlights the urgency of the current climate crisis, hence, its call to rise to the challenge of fighting for a clean environment.
The theme for this year's Earth Day is "Invest in Our Planet."