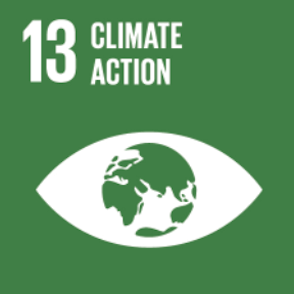 Three faculty members of the University of the Philippines Visayas have joined the National Panel of Technical Experts (NPTE), a group coming from various disciplines related to climate change and disaster risk reduction, during a virtual press conference held on October 13, 2021.
Included in the pool of experts are: Prof. Emilia Encarnacion Santos-Yap, dean of the College of Fisheries and Ocean Sciences (CFOS), and two others from the College of Arts and Sciences namely, Dr. Wilfredo Campos, chairperson of the Division of Biological Sciences and Dr. Gay Defiesta of the Division of Social Sciences. They were introduced in a joint press conference of the Climate Change Commission (CCC) and the Department of Finance (DOF) via CCC's Facebook page.
According to the Commission, the pool of experts provides technical advice to CCC in climate science and its cross-cutting sectoral themes, green technologies, and best practices for risk assessment and enhancement of the adaptive capacity of vulnerable communities to potential impacts of climate change as created under the Climate Change Act of 2009 or Republic Act No. 9729,
Prof. Santos-Yap's fields of expertise are on fisheries and ocean science, post-harvest technology for fisheries, molecular biology, and food science. She has been educating fishermen on the adverse effects of climate change on their means of livelihood and has instituted a ban on single-use plastics in CFOS.
On the other hand, Dr. Campos is highly proficient in the areas of biological oceanography, coastal ecology and ecosystems, coral reef ecology, and fisheries biology and management. He advocates for better management of fisheries resources to address the impact of the rising temperatures on fish supply.
Economics and economic valuation, agricultural economics, and natural resource economics are Dr. Defiesta's fields of expertise. She advocates for stronger partnerships between communities and the academe in implementing climate change initiatives.
The 16 members of the panel were drawn from 130 notable experts interviewed by CCC.
CCC chairperson-designate, Finance Secretary Carlos Dominguez, in his opening message, said the event is merely a change of personnel, "it reflects a change of paradigm in our efforts to combat the effects of climate change."
"We are now in the business of implementing concrete projects and programs to build the resilience of our communities, reverse the degradation, and protect our vital food sources," he also said. (With sources from the Climate Change Commission)